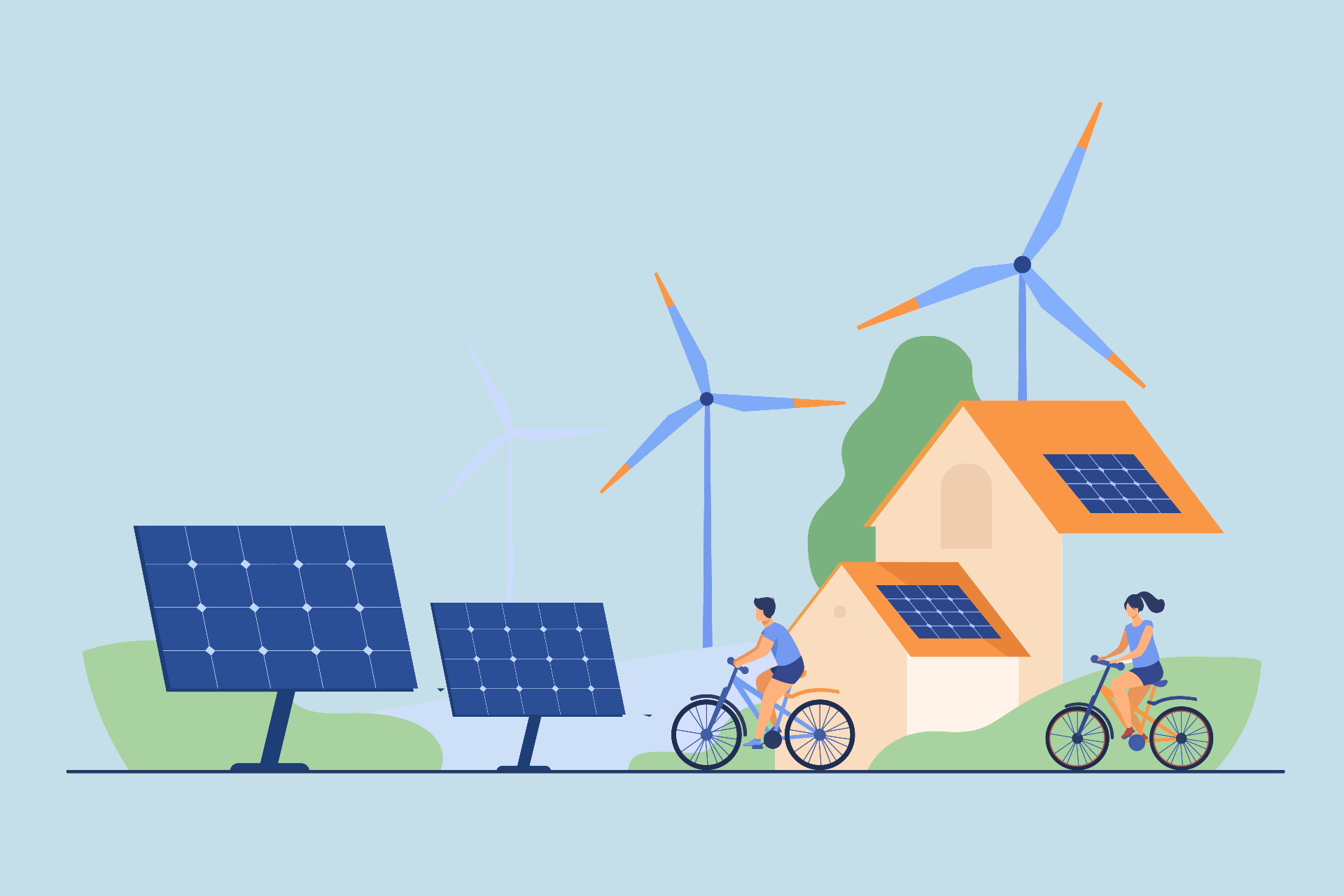 In an industry characterised by large investments, high environmental standards and increased competition, it is crucial to have access to the right case management. It will also be important to be able to increase your productivity, to create space for business focus and development work.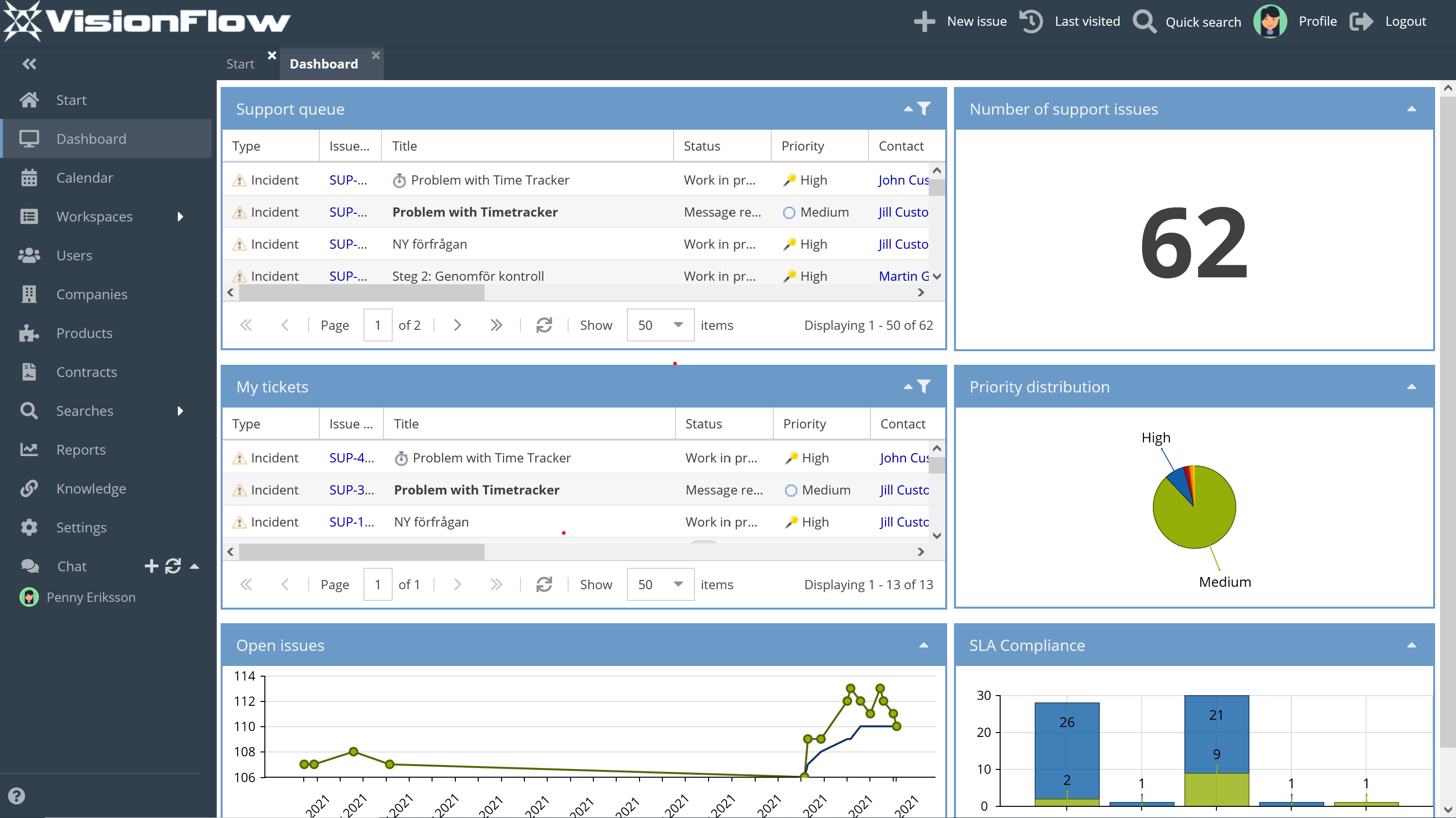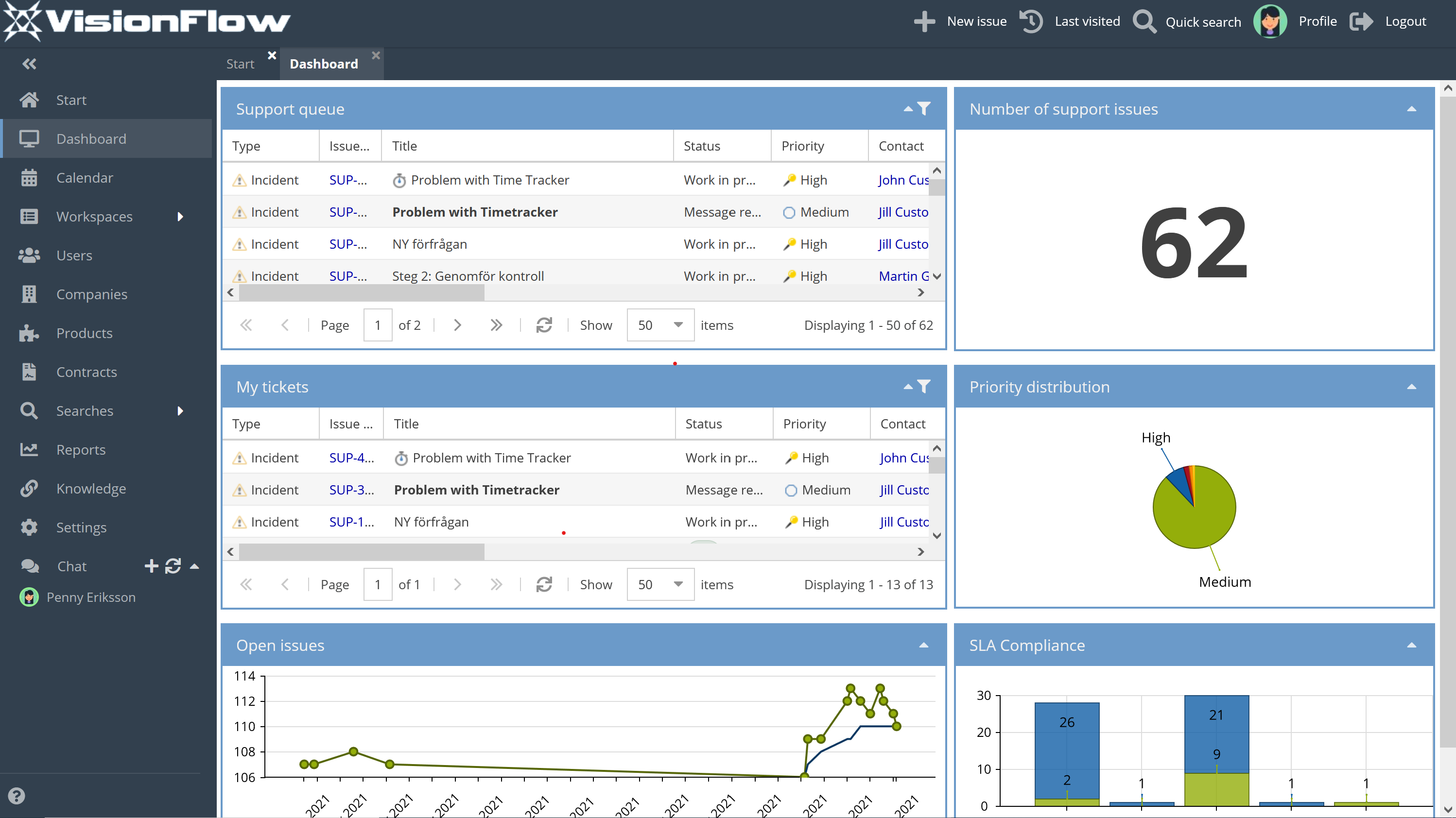 Customer Support & Helpdesk for Energy Companies
Quality customer support: VisionFlow helps you easily and seamlessly collect support tickets, assign and respond to them. With VisionFlow, it's possible to have conversations for internal conversations and separate conversations with customers on a single issue. This means that the necessary information is easily accessible for you to access during your work processes.
Project management for energy companies
Project tracking and online collaboration: VisionFlow helps you work without limits! Plan, run, and scale up your optimal workflow on a unified platform. All cases are easily handled in your team and with end users, collecting hours worked with timers or timesheets. VisionFlow helps you track cases and issues together, view your cases/projects as Gantt charts, and create reports.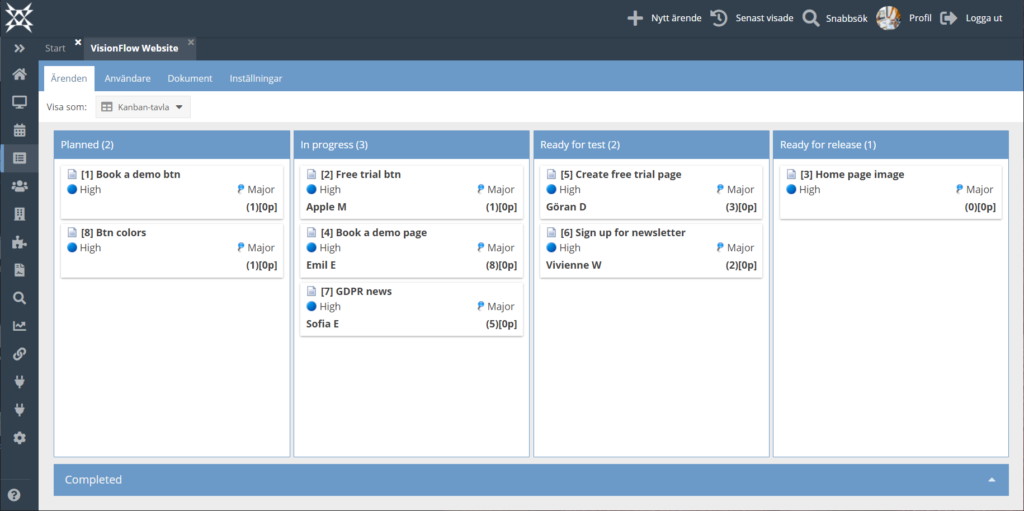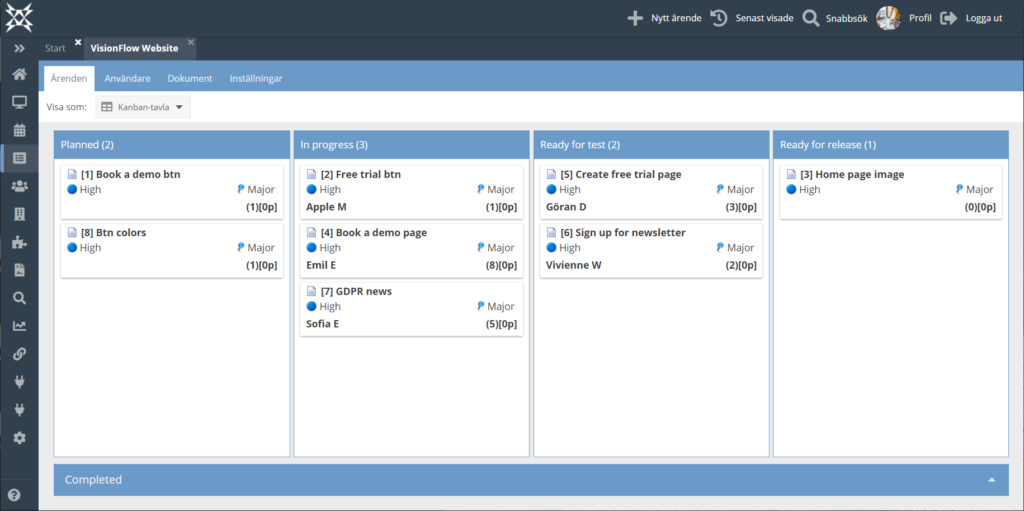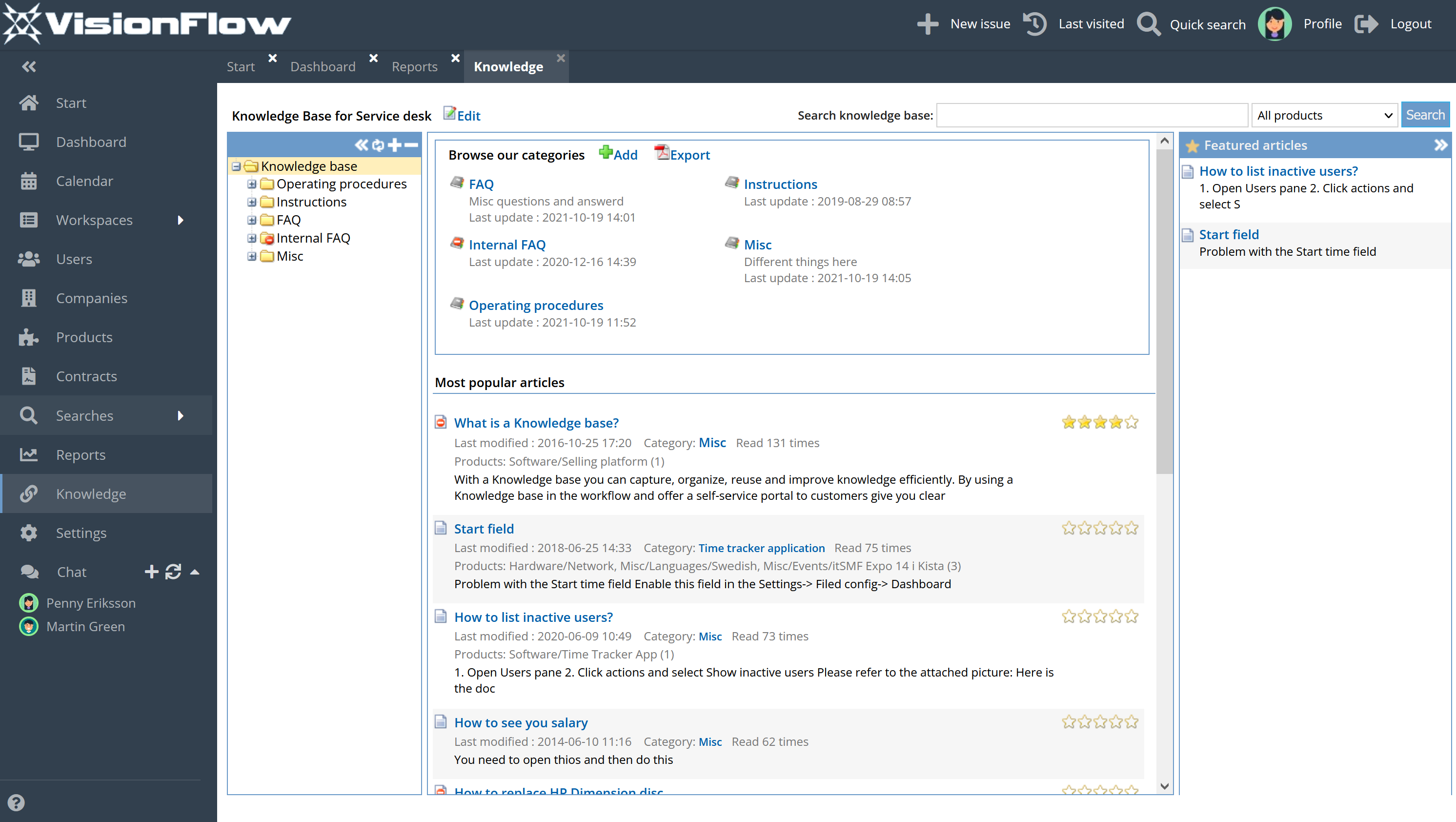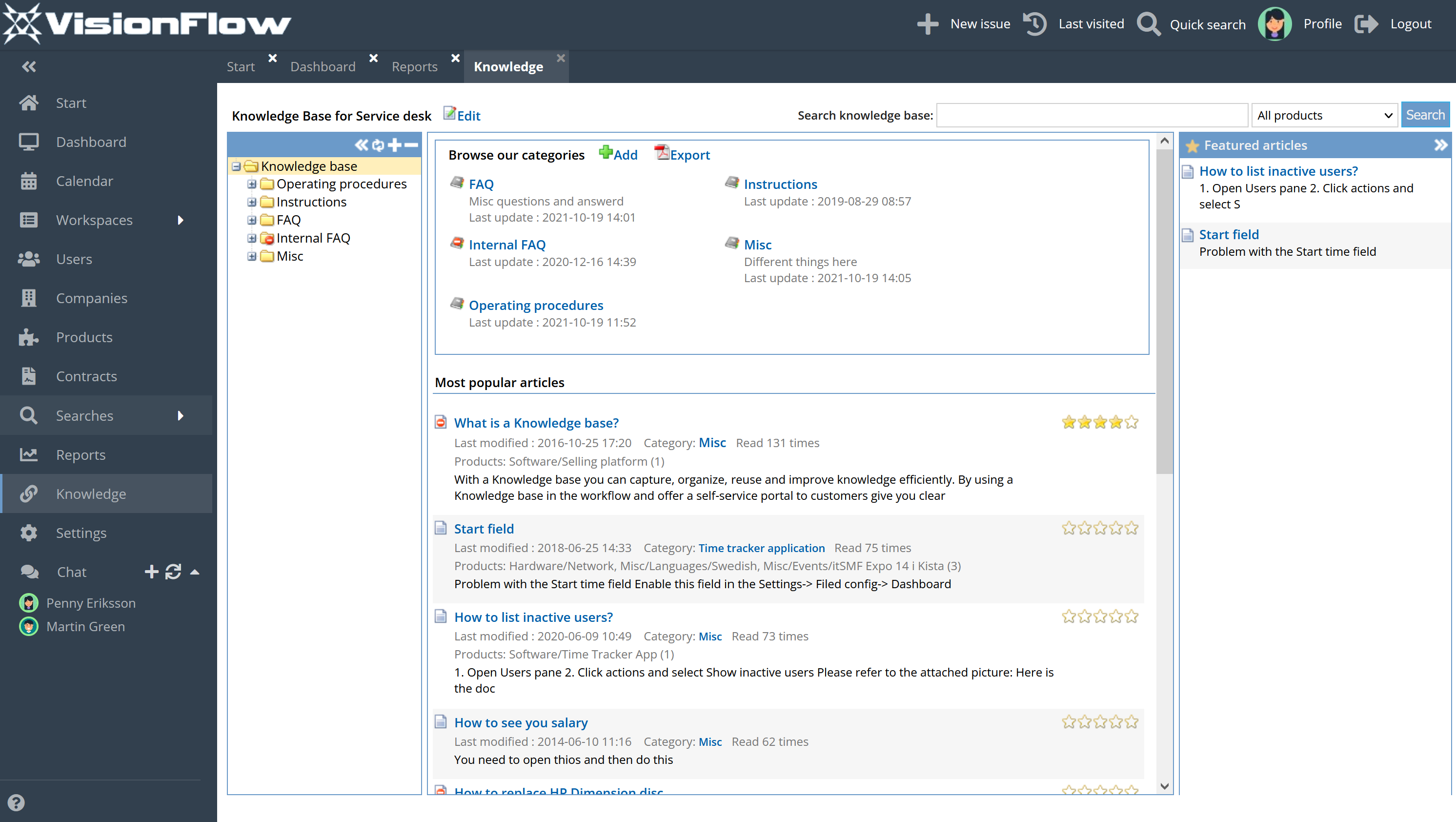 Knowledge base for energy companies
Make it easy for support and users to find already documented information. With a knowledge base, support becomes less person-dependent and everyone can relieve and share knowledge between each other.
Get an overview of all cases and your support process through the dashboard
Create a shared dashboard for visualization of all cases for a quick overview of how the work is progressing. Decide for yourself what data is important for you to have on your dashboard. All users also have a personal dashboard where they can get a more specific overview of their own work and what cases they have been assigned to themselves. Our dashboards are customizable with drag and drop widgets.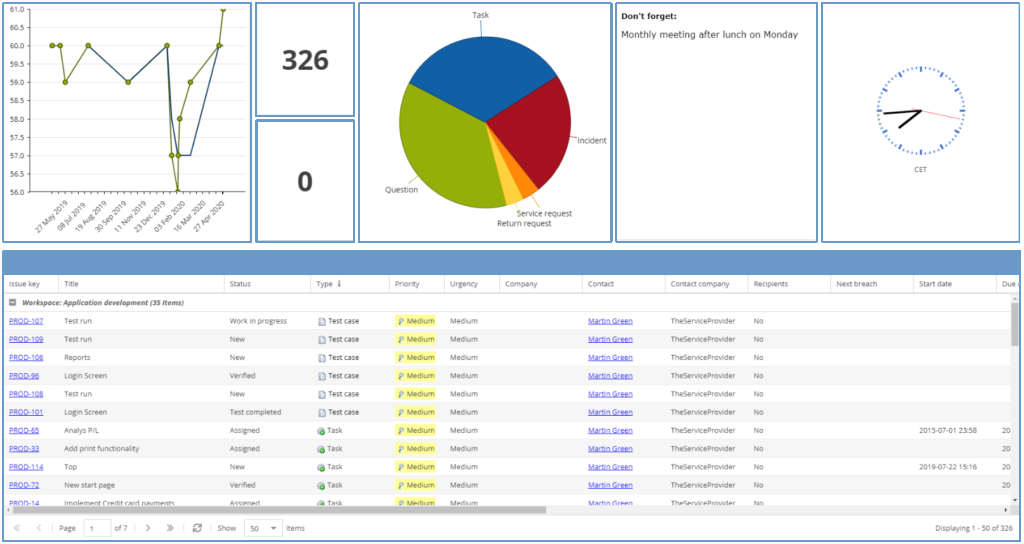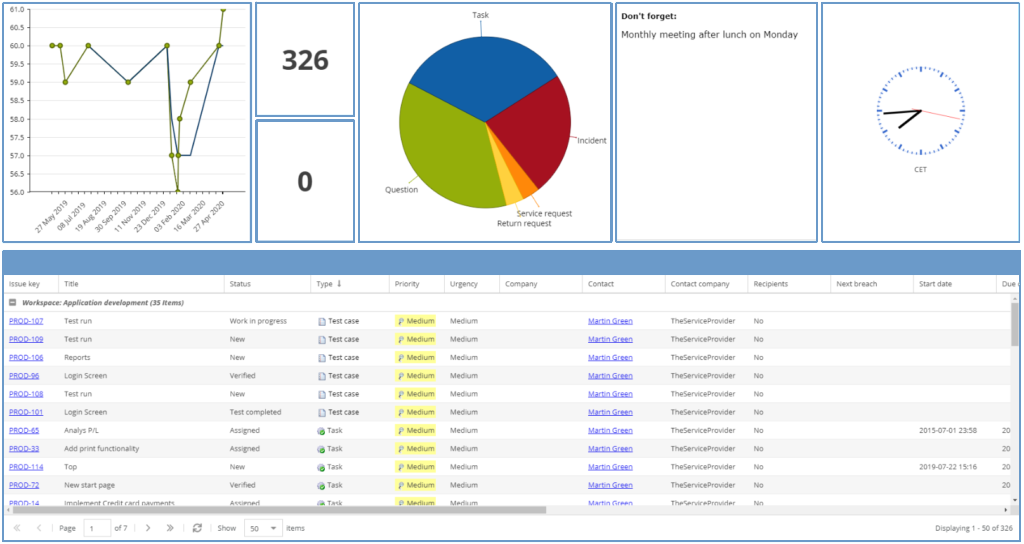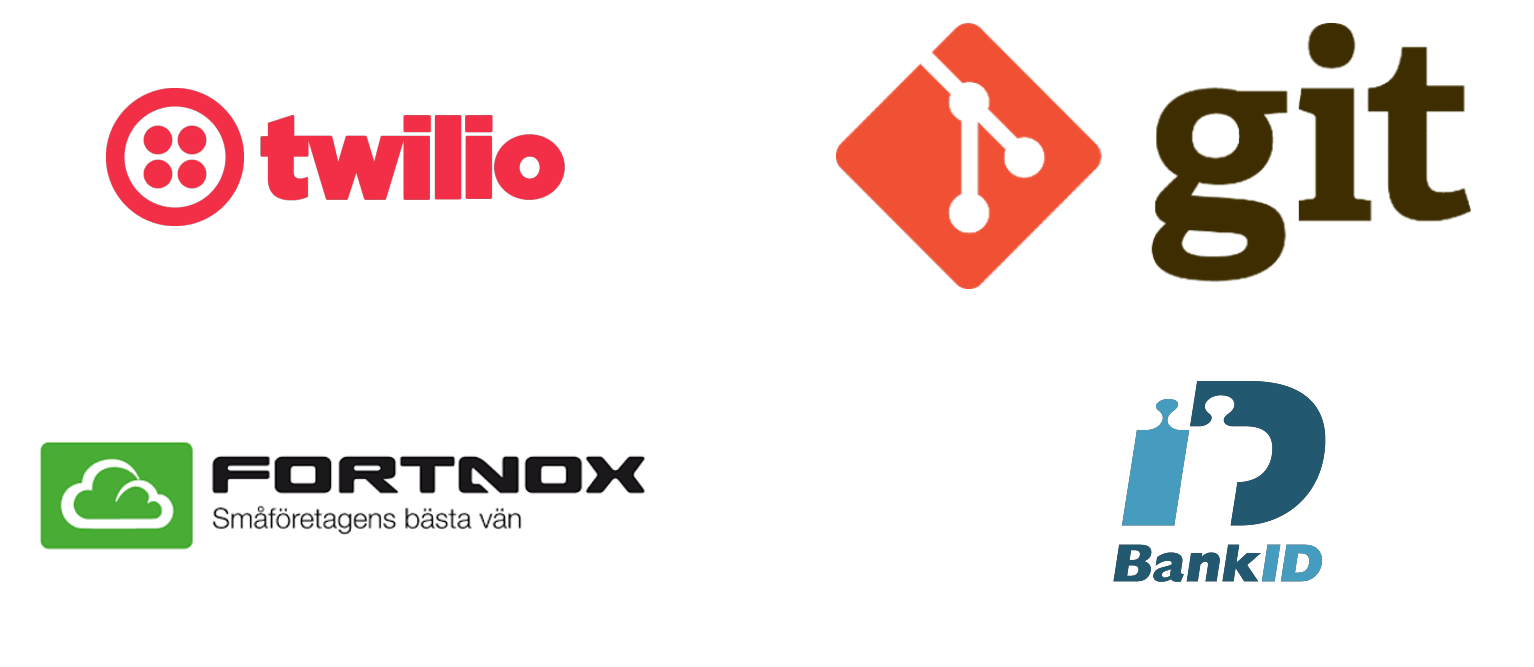 Integrations with VisionFlow
We believe in customizing the customer's needs and implementing new integrations on an ongoing basis.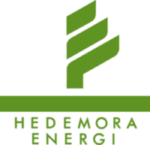 "We chose VisionFlow partly because it is so flexible, partly because you can work with so many different types of cases in the system and partly because there are so many different types of rights you can use."
Ida Sandnabba, Hedemora Energi, Service owner
Do you want to get started today?