VisionFlow for healthcare companies
With VisionFlow, we help you to connect teams, streamline processes and safely integrate systems so that you in the healthcare industry can focus on saving and changing lives. The key factor with VisionFlow is that we adapt the system to your specific processes and not the other way around. The advantage will be logical and efficient working right that creates security for both employees and patients.


GDPR and contract management
We at VisionFlow understand the importance of being able to collect documents and customer information safely, especially in the healthcare industry. With our system, you can feel reassured that all information is handled securely and follows the gdpr and data storage guidelines within the EU.
Through the smooth management of your contracts, you will never miss an important contract date. Use the calendar to remind you of the important dates of individual contracts.
Read more about VisionFlow and GDPR here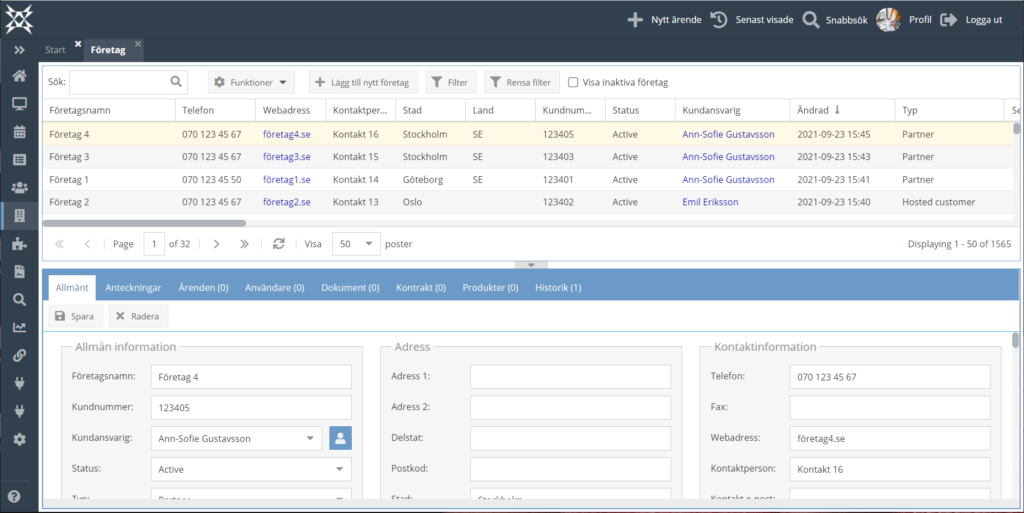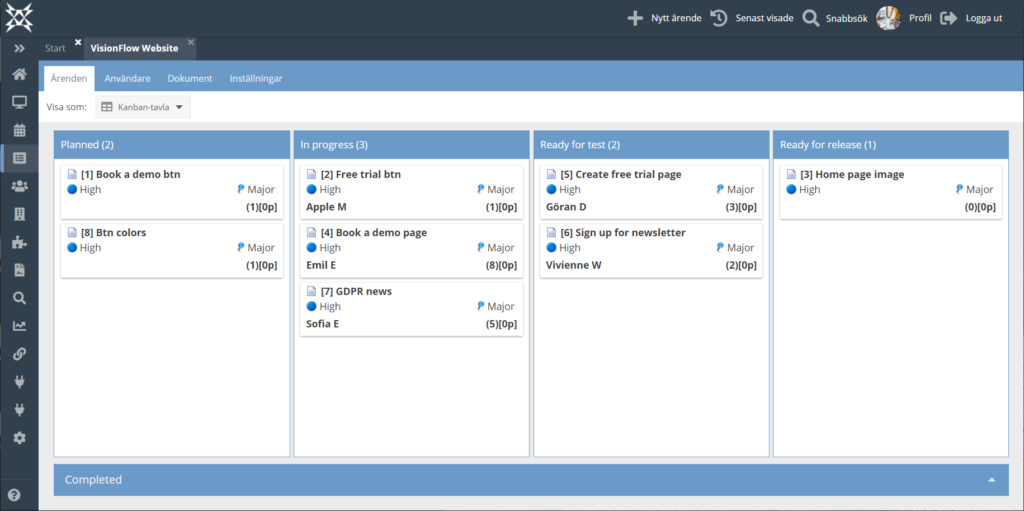 Ease your planning by using project management
By using VisionFlow you get all the information gathered in one place. This enables a faster overview and less administration, which leads to a more efficient care. Avoid unnecessary duplication and focus your work on the patients and a good collaboration between your employees.
You can easily choose different ways to visualize your cases. For example, use a simple table view, Gantt, Kanban, or calendar view. Use the filtering functionality to see the information you are looking for at the touch of a button, or group information and export it in the format that suits you best.
Reports for healthcare companies
Create valuable reports with the data contained in VisionFlow. You can use the pre-installed templates or create your own. You can share the reports with project managers/team leaders or customers in VisionFlow to get an overview and keep track of the actions and progress that are taking place.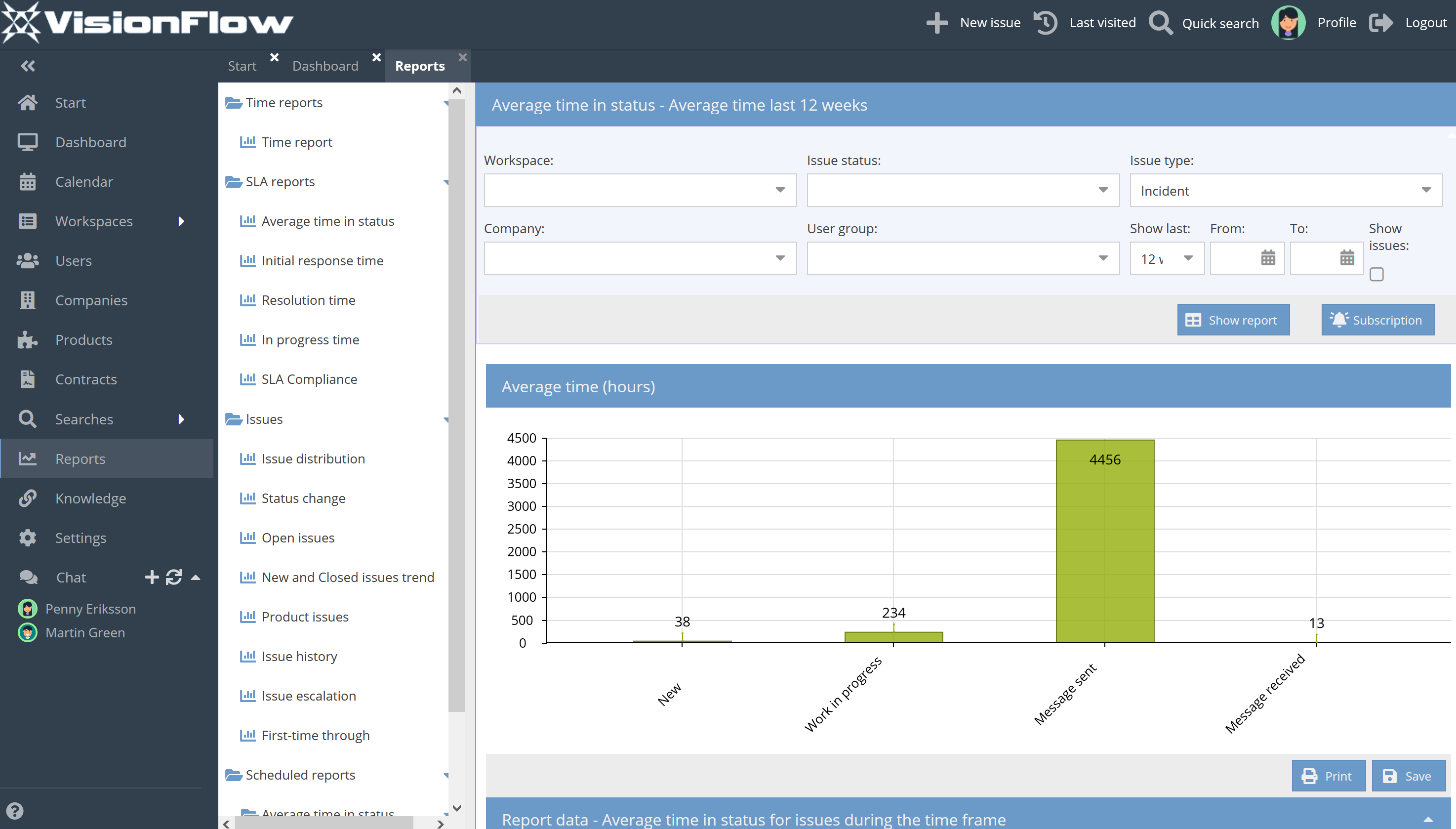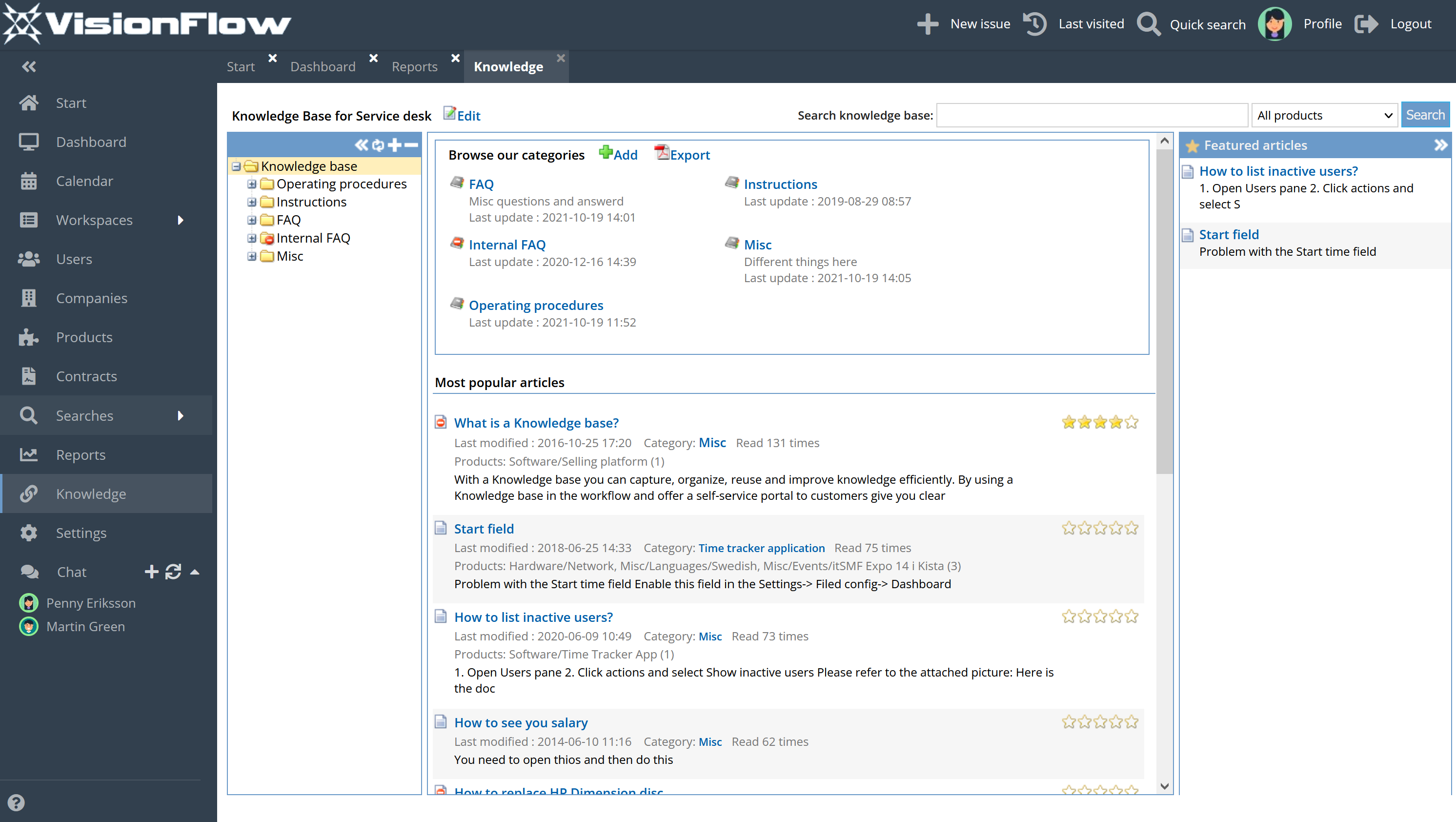 Internal knowledge base for healthcare companies 
Make it easy for your support and users to find already documented information. With a knowledge base, support becomes less dependent on people and everyone can relieve and share knowledge between each other.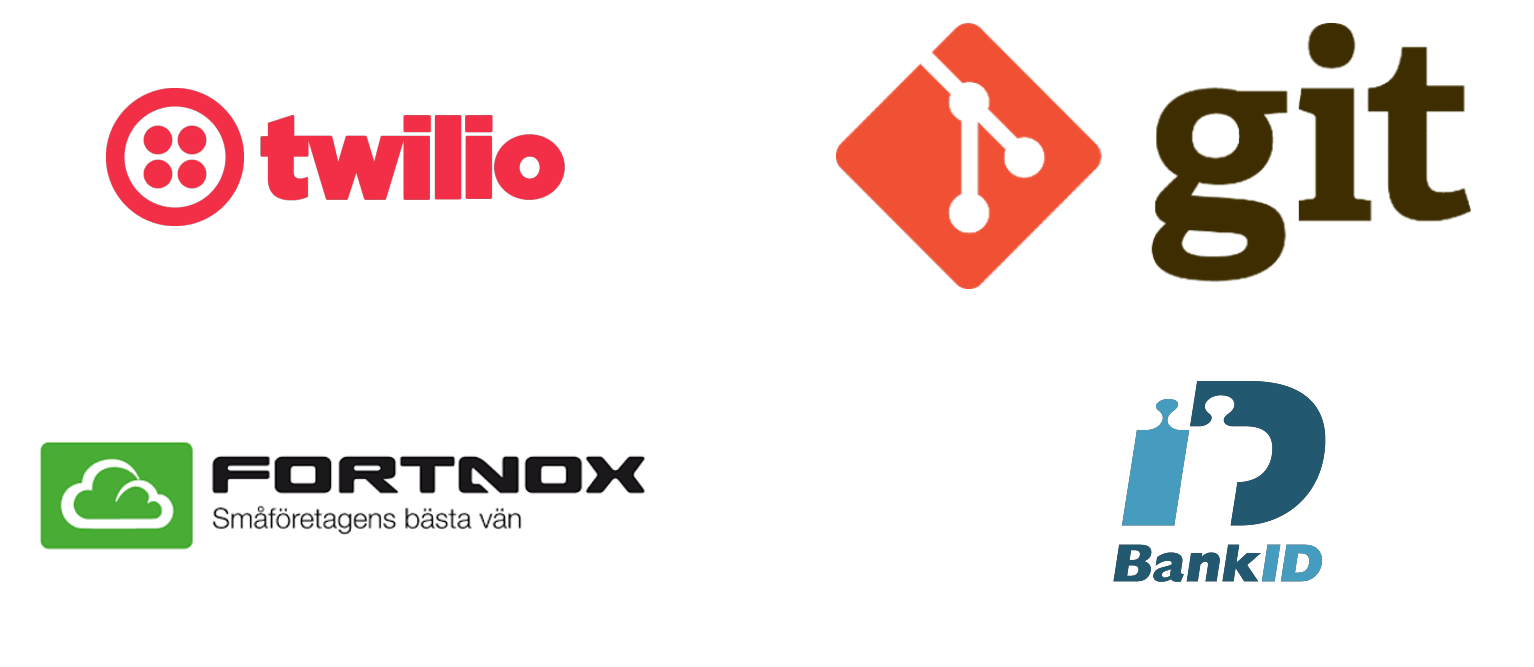 Integrations with VisionFlow
We believe in costumizing to the customer's needs and implement new integrations on an ongoing basis.

"VisionFlow is perfect for us. It's easy to work in, quick to get started with and is good to work on."
Martin Epel, System manager at Aleris
Do you want to get started today?