VisionFlow for Facility Management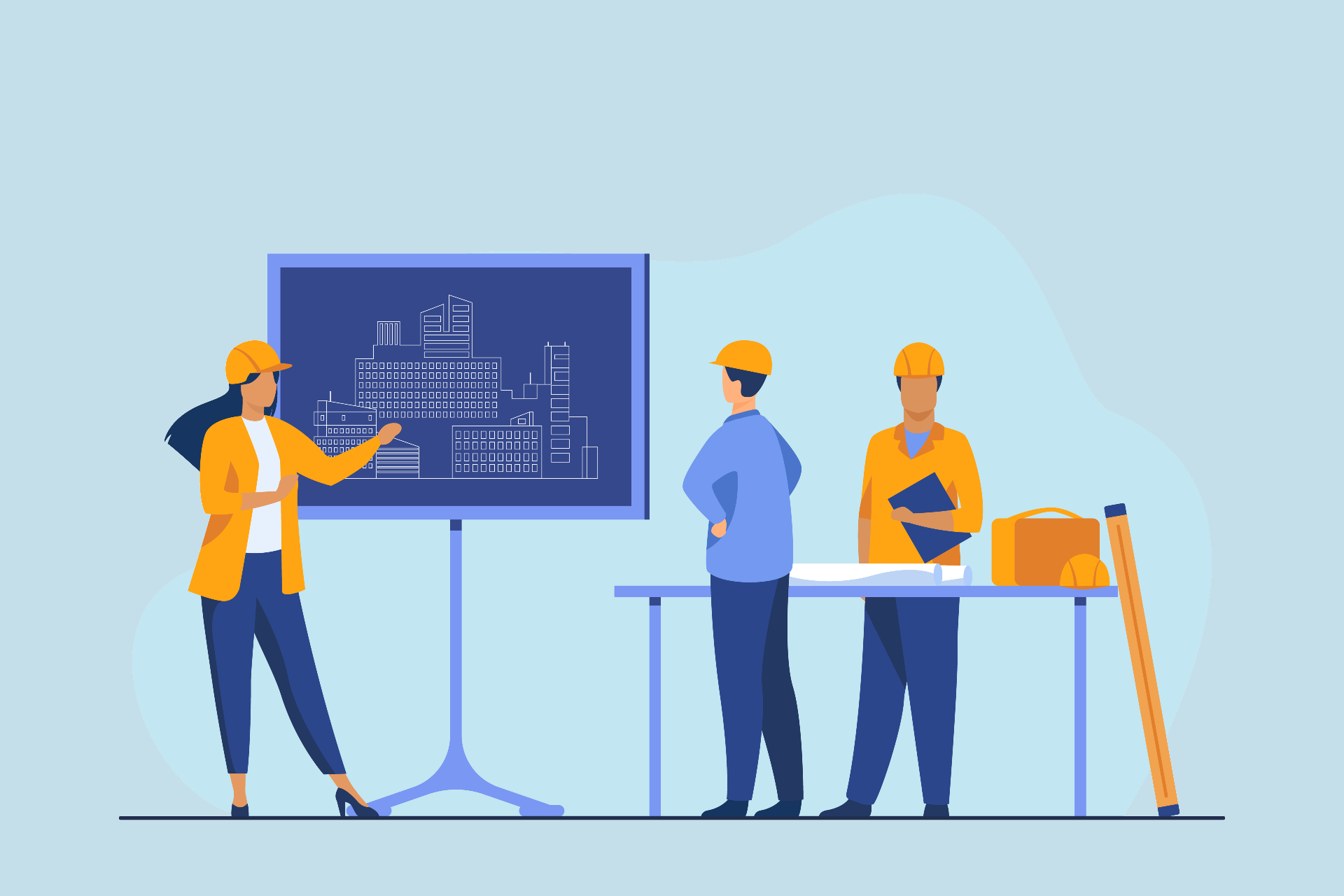 VisionFlow – one system, unlimited possibilities
VisionFlow is a platform consisting of standardized components and modules that makes it easy to implement functionality and adapt the system based on your business needs.
VisionFlow is the foundation for all our systems – development and updates are something we implement continuously to be able to meet new standards but also for increased functionality. In other words, you will always have a modern real estate unit system that develops in line with you on your journey in growth.
Our system is database-controlled. Which means that storing data matches the respective process to support your needs for e.g. better overview, facilitation of decision-making and priorities, real-time analysis, reduced lead times, increased capacity and profit margin.



Customer support & Helpdesk for Facility Management
Quality customer support: VisionFlow helps you to easily and seamlessly collect support cases, assign and respond to them. VisionFlow enables you to have internal conversations and separate conversations with customers on a single case. This means that the necessary information is easily accessible for you to see during the work.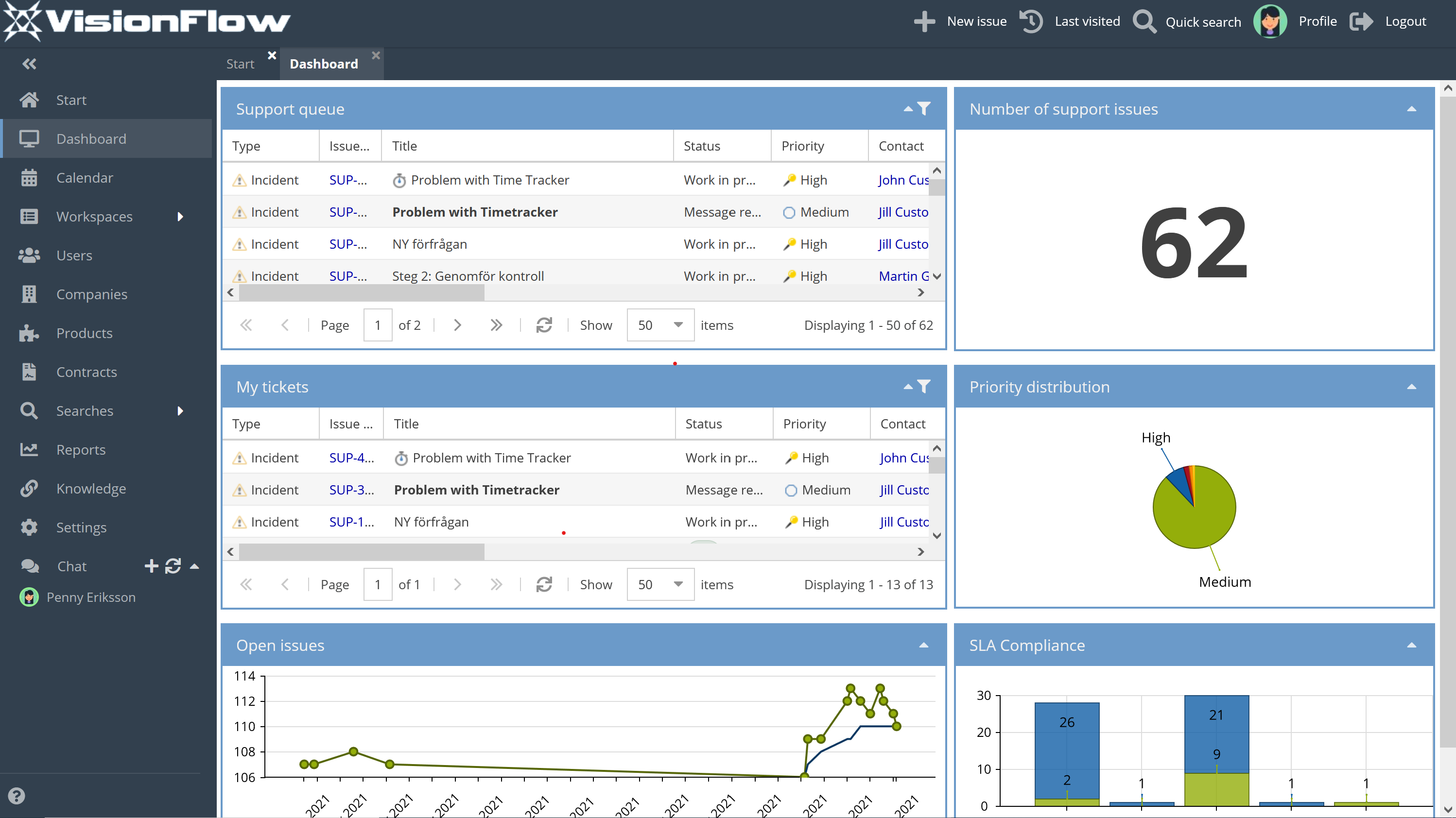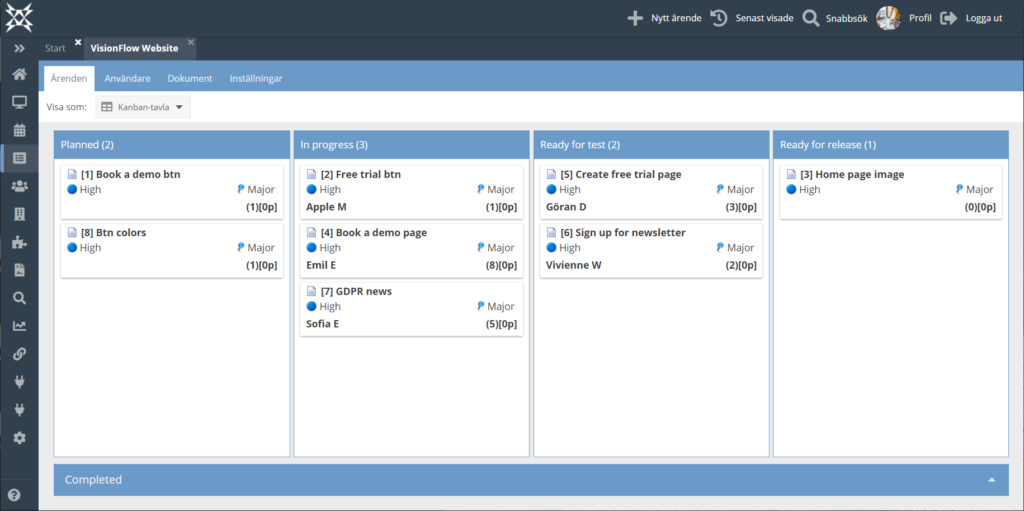 Project Managament for Facility Management
Team project tracking: VisionFlow helps you to do a work without limits! Plan, run and scale up your optimal workflow on a unified platform. All cases are easily managed in your team and with end users, collecting hours worked with timers or timesheets. VisionFlow helps you to track cases and issues together.
You can easily choose different ways to visualize your cases. For example, use a simple table view, Gantt, Kanban, or calendar view. Use the filtering functionality to see the information you are looking for at the touch of a button, or group information and export it in the format that suits you best.
Get an overview of all cases and your support process through the dashboard
Create a shared dashboard for visualizing all cases for a quick overview of how the work is progressing. Decide which data that is important for you to include on your dashboard. All users also have a personal dashboard where they can get a more specific overview of their own work and what cases they have been assigned. Our dashboards are customizable with drag and drop widgets.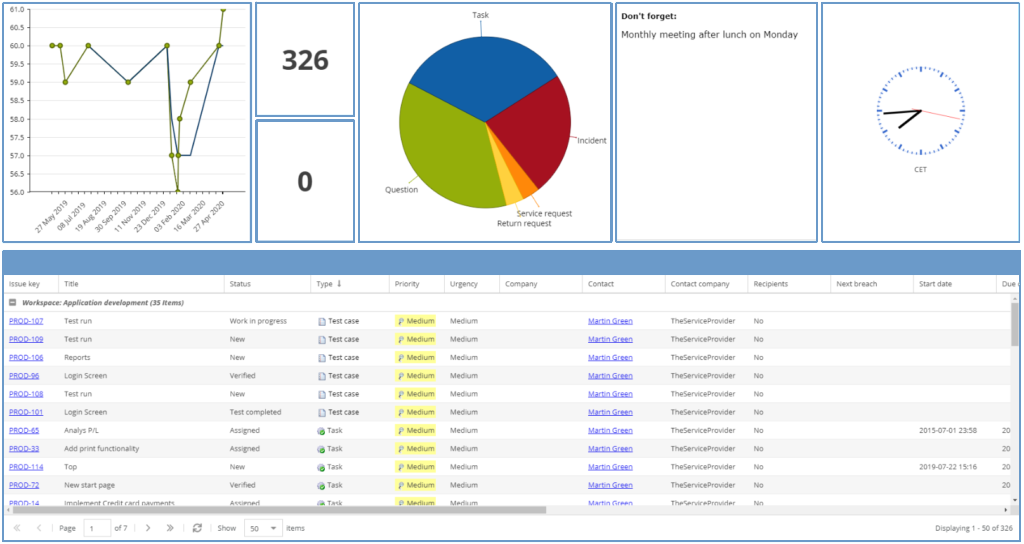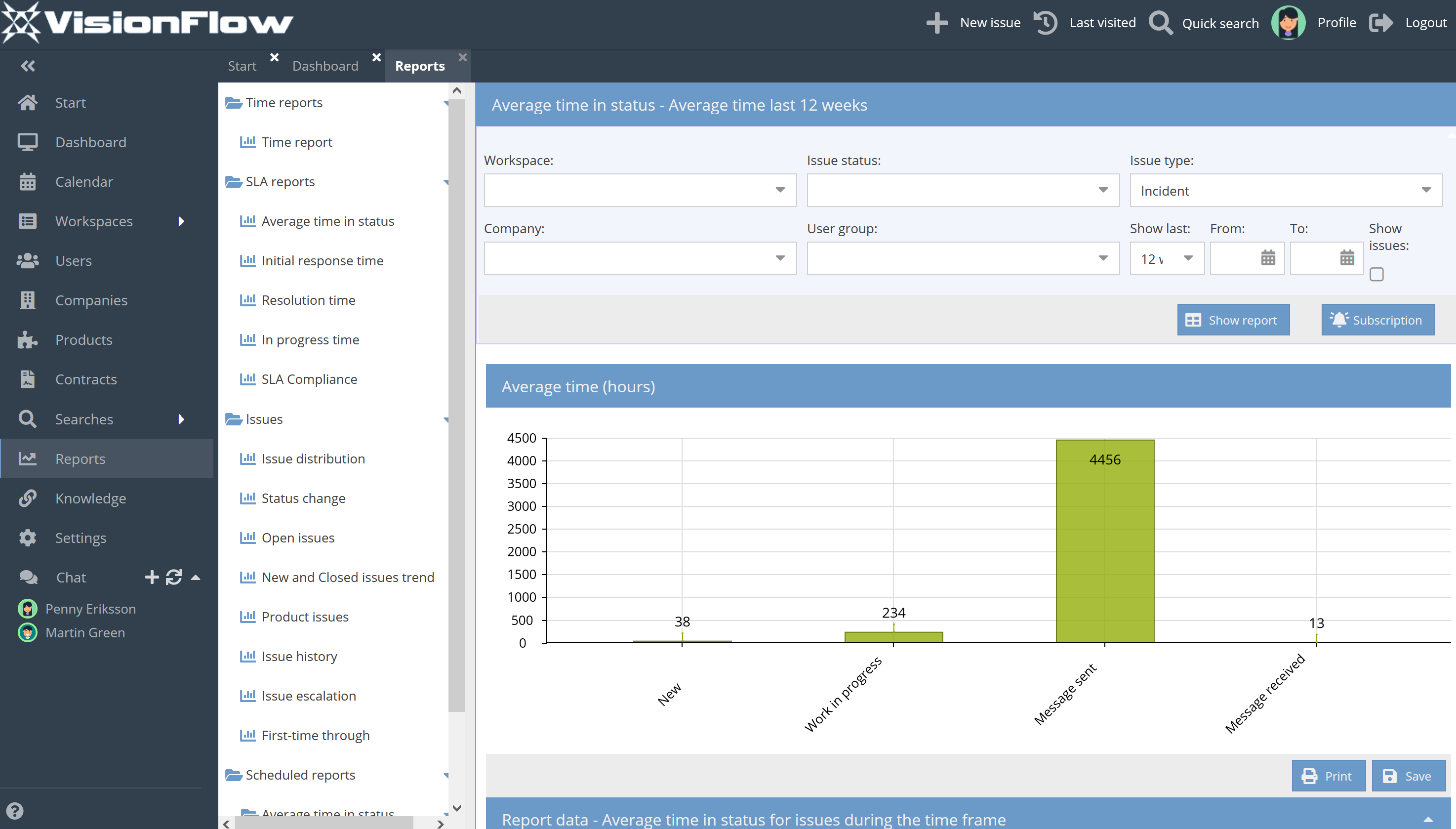 Reports for Facility Management
Create valuable reports with the data contained in VisionFlow. You can use the pre-installed templates or create your own. You can share the reports with project managers/team leaders or customers in VisionFlow to get an overview and keep track of the actions and progress that are taking place.
Knowledge base for Facility Management
Make it easy for your support and users to find already documented information. With a knowledge base, support becomes less dependent on people and everyone can relieve and share knowledge between each other.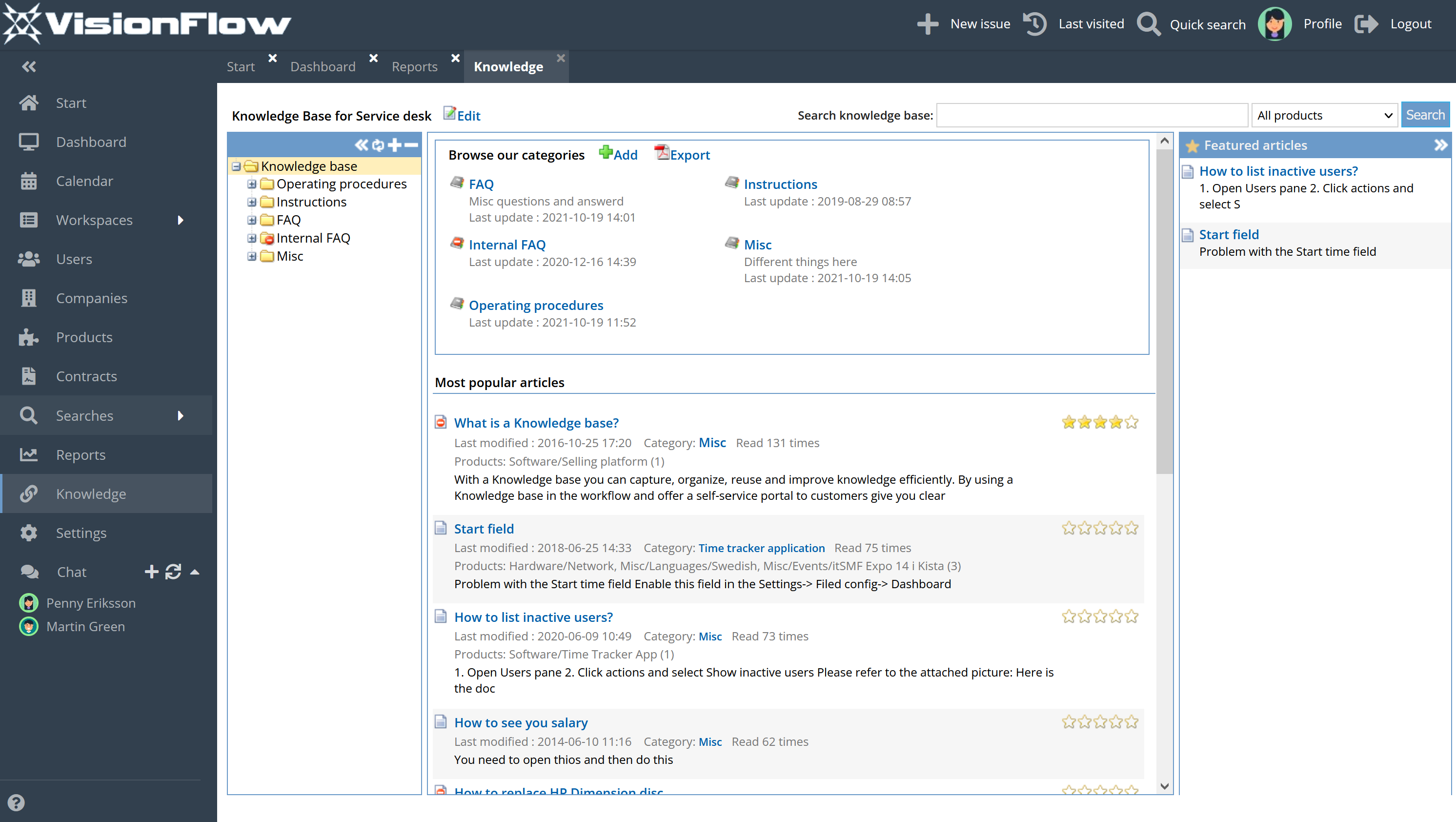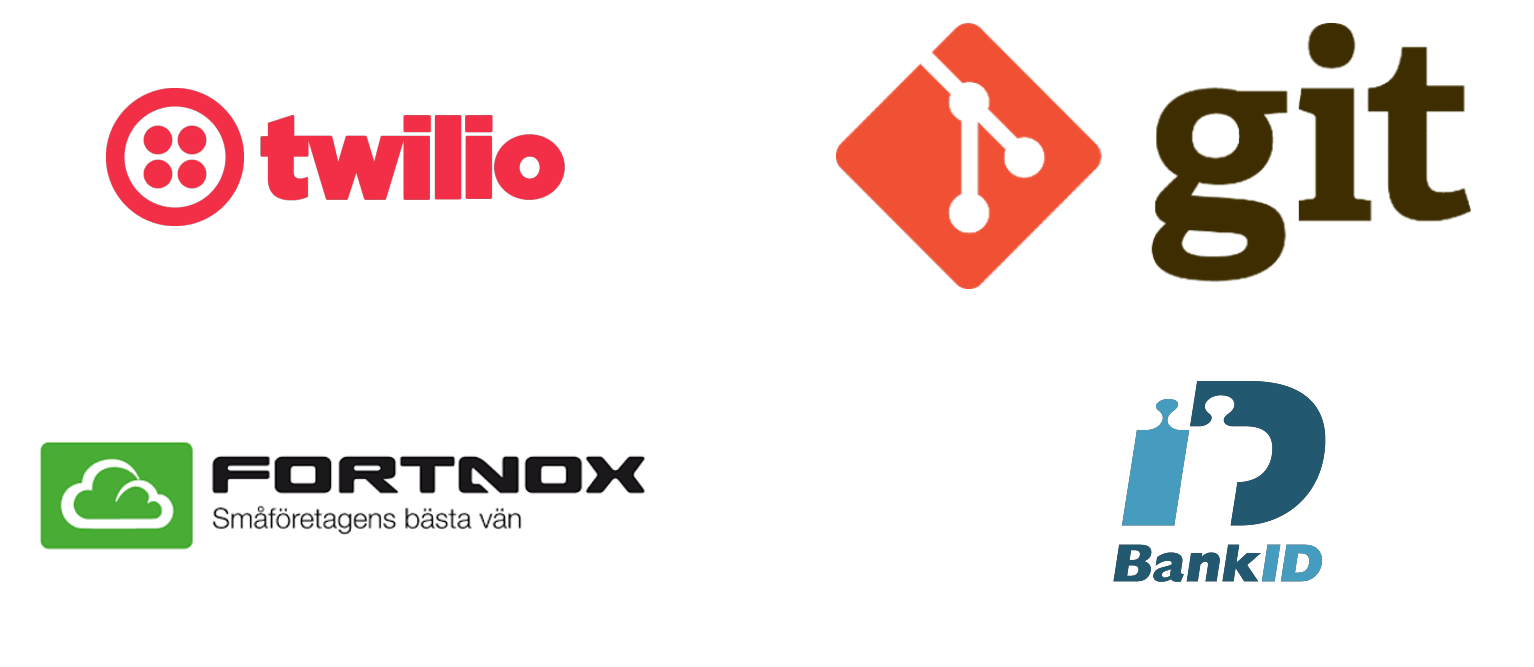 Integrations with VisionFlow
We believe in customising to the customer's needs and implement new integrations on an ongoing basis.

"We have been very pleased with the system, and best of all is the ease of use. That it is so simple and easy […]"
Malin Barkdal, Service owner at Coor
Do you want to get started today?