VisionFlow for service companies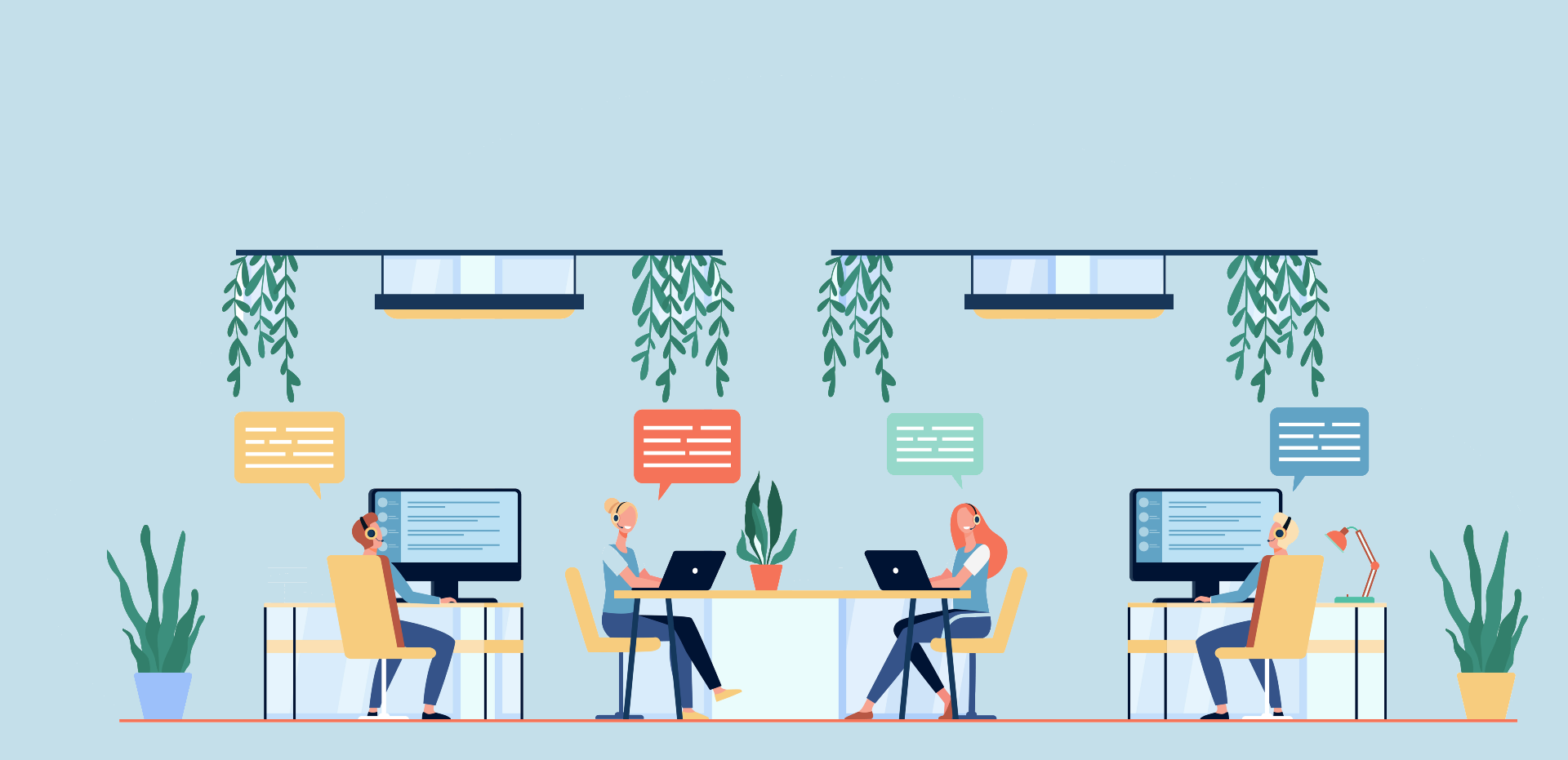 In a service company, the most valuable resource is usually the employees. With a smart and efficient system that covers almost everything, you will go a long way in simplifying your colleauges daily work.
Provide your customers with world-class service – with the help of VisionFlow!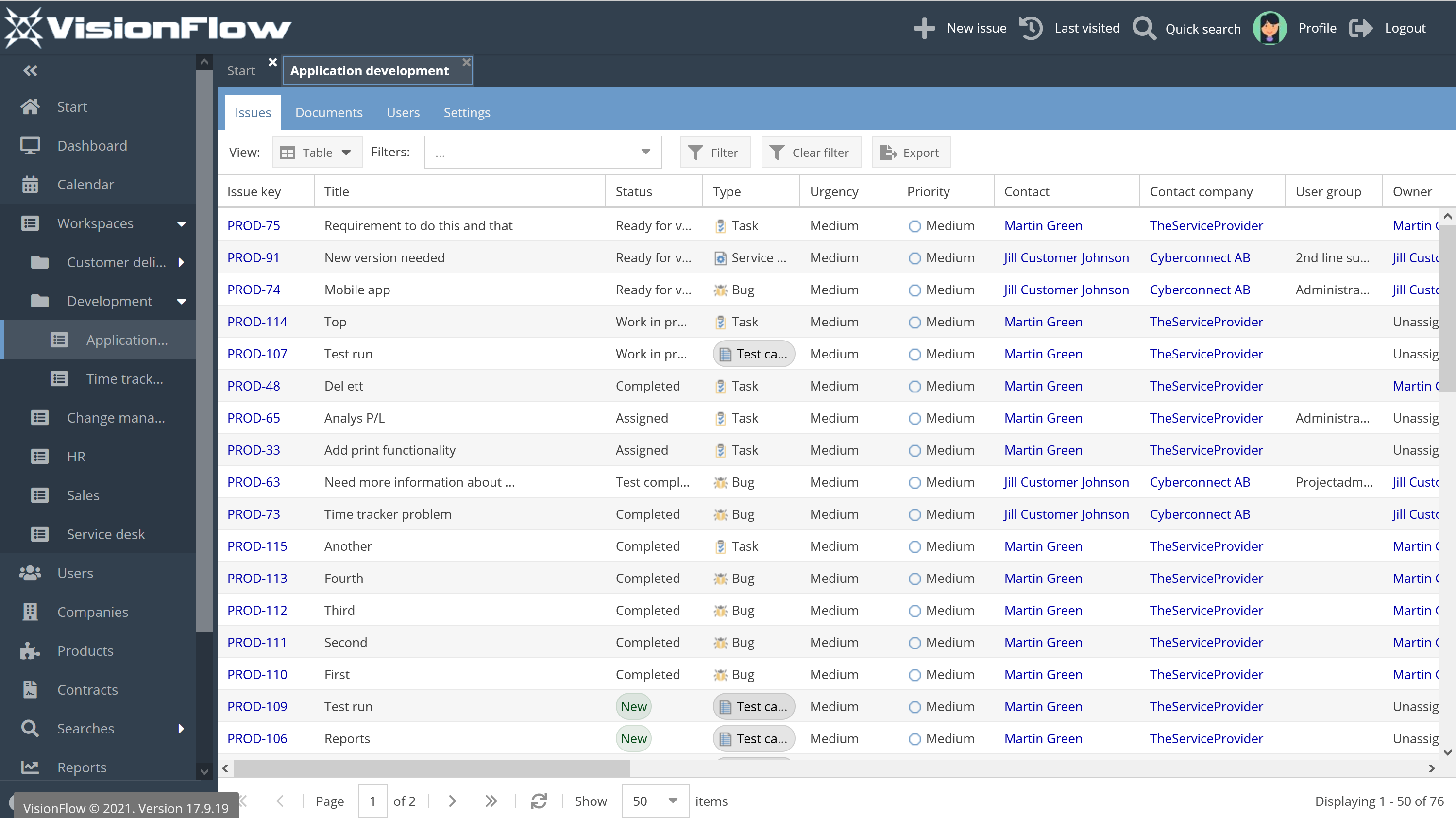 Automate your administration
Who doesn't want to avoid unnecessary administration and personal dependency? When you automate your case management with VisionFlow, you eliminate all problems and inefficient working methods.
An automated case management system gives you control and overview of all your activities – as well as more efficient flows!
Work together in cases 
You and your co workers can easily collaborate in the same inbox. With VisionFlow as a case management system, you can see the cases being handled in real time. This means that you never have to worry about duplication.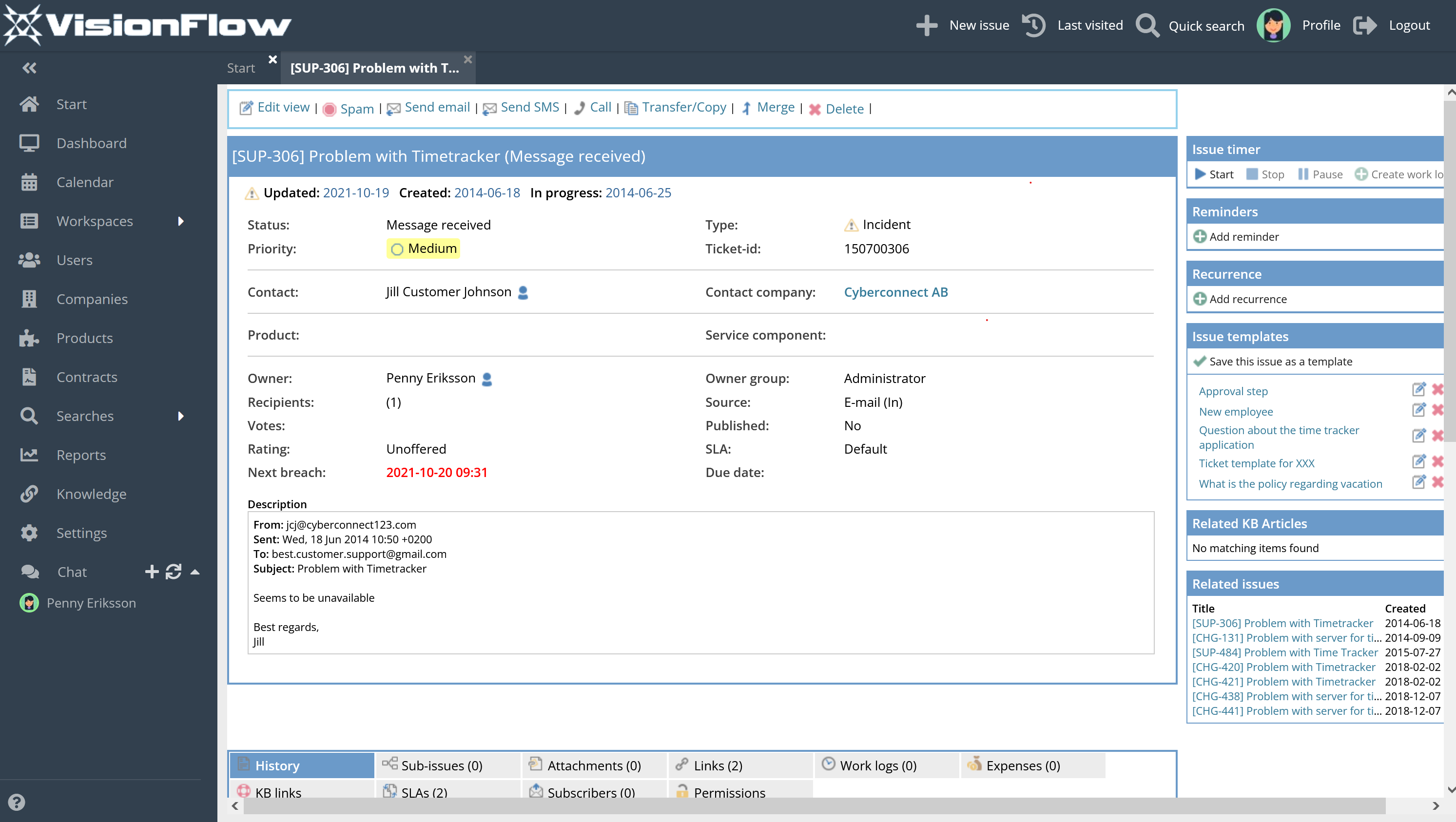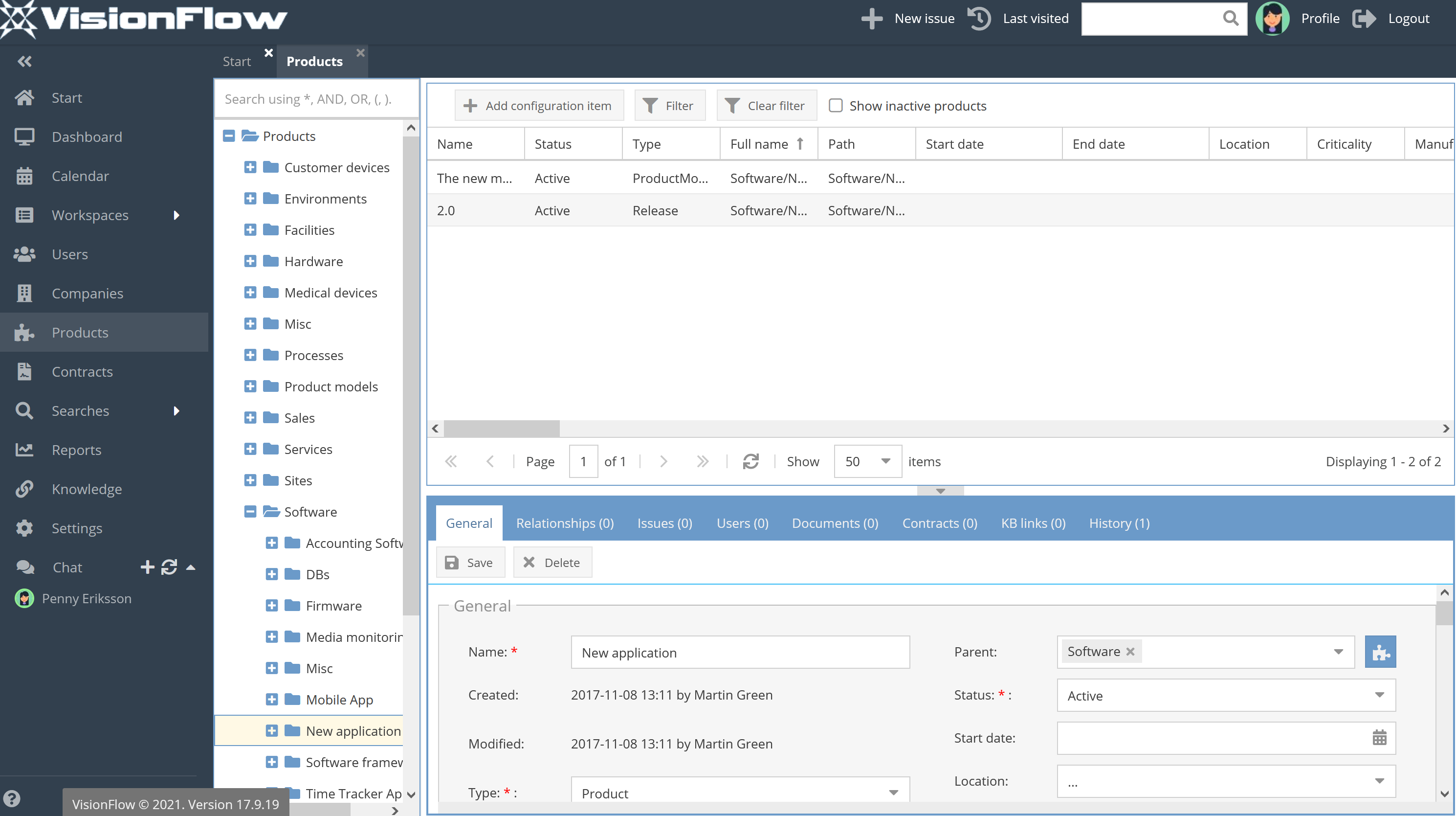 Asset management 
With VisionFlow you can build a complete database with all inventory of your products, hardware and/or software. Associate assets with issues and changes, and agreements and vendors. You get a powerful Configuration Management Data Base (CMDB) that can be connected to most data scanning, importing and collecting tools.
Reports
Create valuable reports with the data contained in VisionFlow. You can use the pre-installed templates or create your own. You can share the reports with project managers/team leaders or customers in VisionFlow to get an overview and keep track of the actions and progress that are taking place.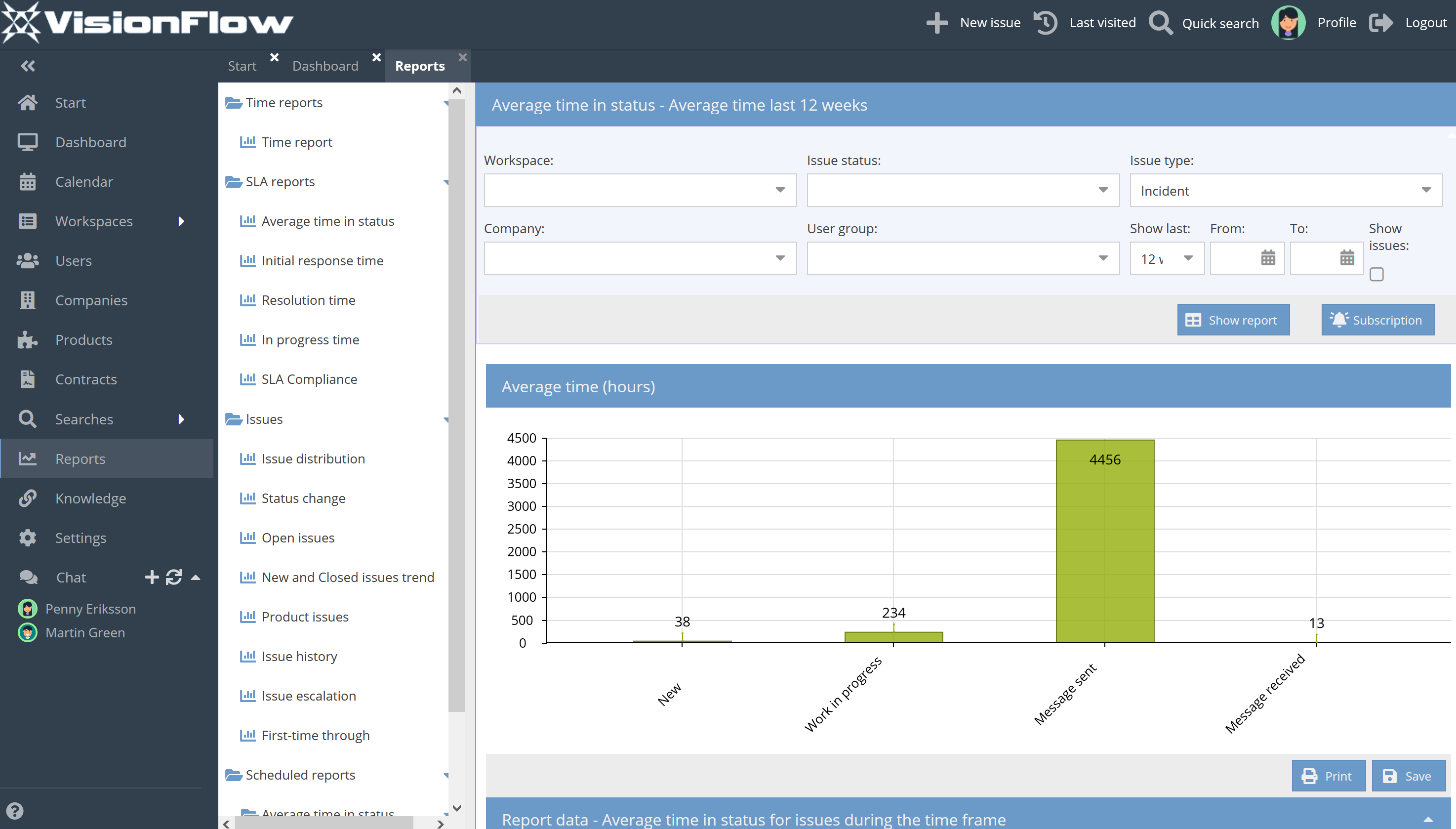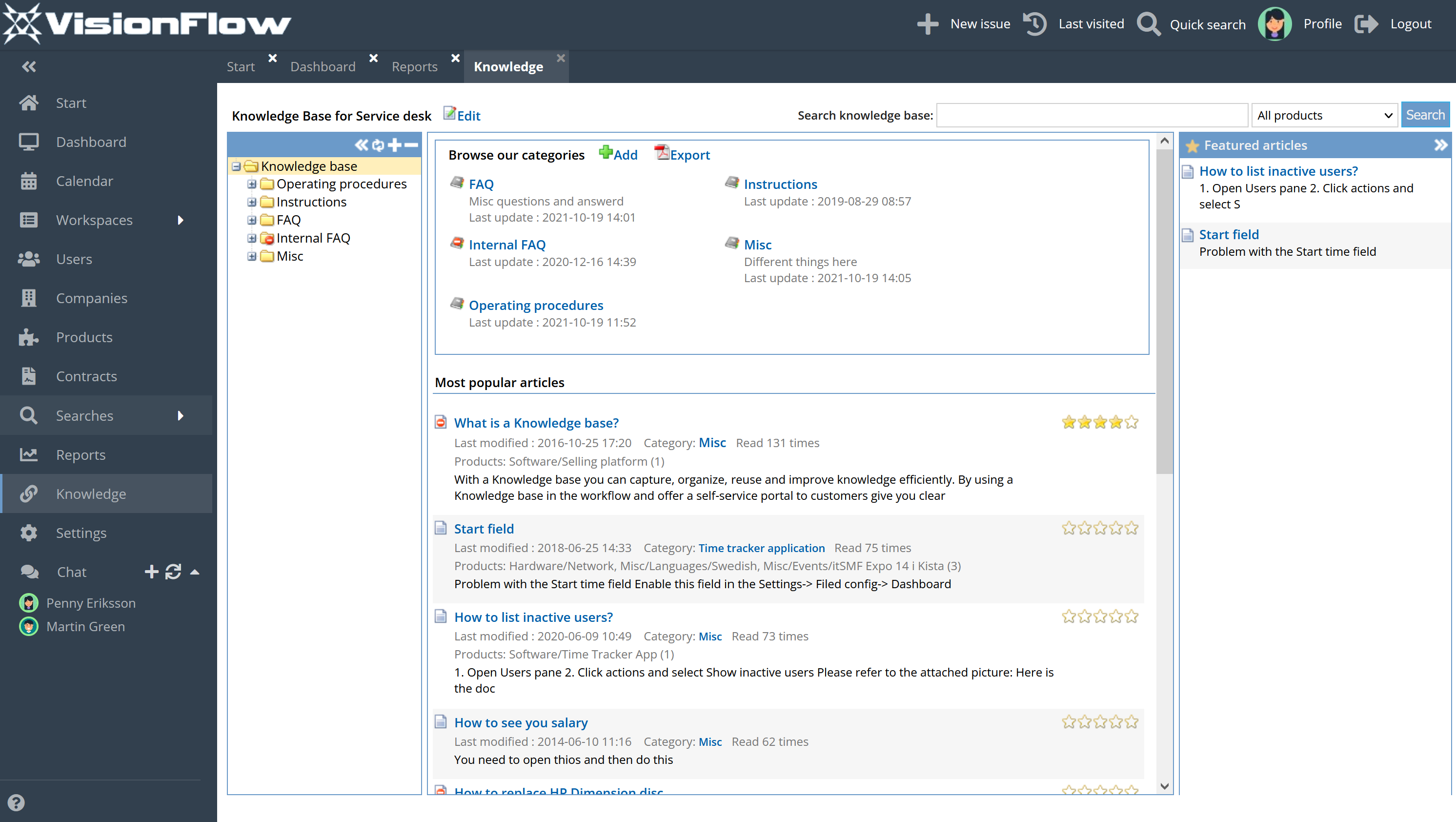 Internal knowledge base
Make it easy for your support and users to find already documented information. With a knowledge base, support becomes less dependent on people and everyone can relieve and share knowledge between each other.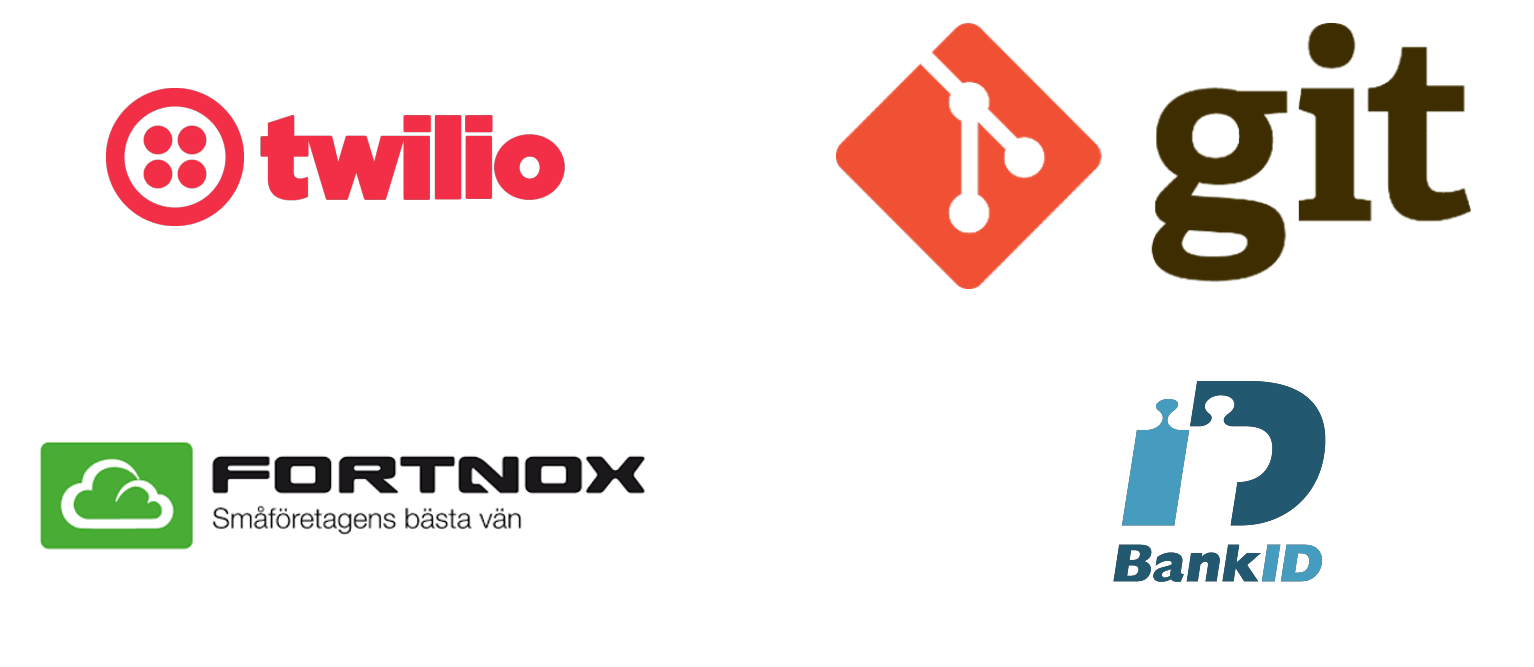 Integrations with VisionFlow
We believe in costumizing to the customer's needs and implement new integrations on an ongoing basis.

"We have been very pleased with the system, and best of all is the ease of use. That it is so simple and easy […]"
Malin Barkdal, Service owner at Coor
Do you want to get started today?