VisionFlow for software companies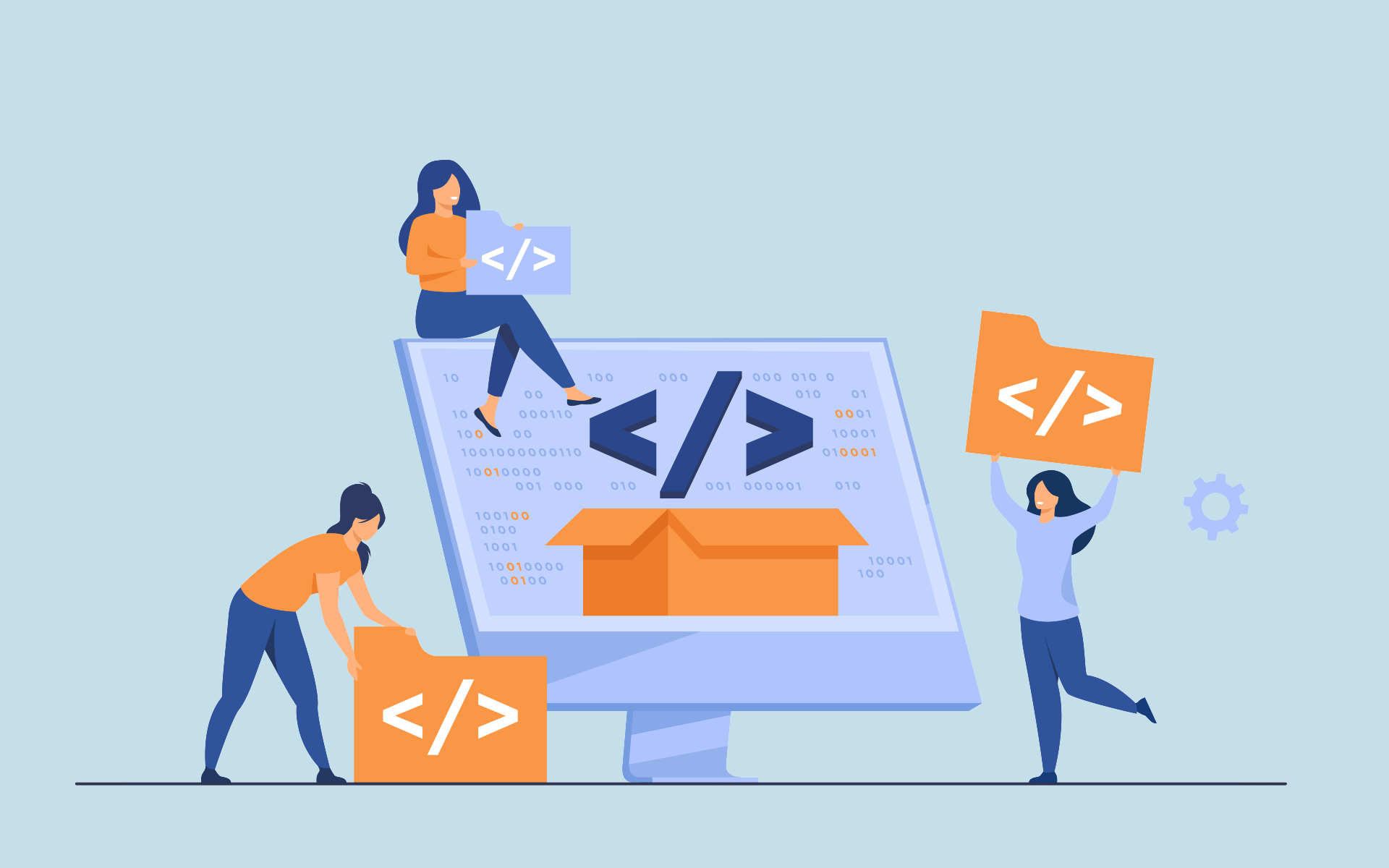 A system used for software development has a lot of moving components – all of which must work together and follow strict timelines for subsequent phases. Your product-, development- and support departments should be as synchronised as possible for success.
VisionFlow lets you customize and combine Customer Support & Project Management into one platform. Bringing all your desired functions together in one system increases efficiency and productivity when getting rid of the need to alternate systems.



Customer support & Helpdesk for software companies
Quality customer support: VisionFlow helps you to easily and seamlessly collect support cases, assign and respond to them. VisionFlow enables you to have internal conversations and separate conversations with customers on a single case. This means that the necessary information is easily accessible for you to access when building your software.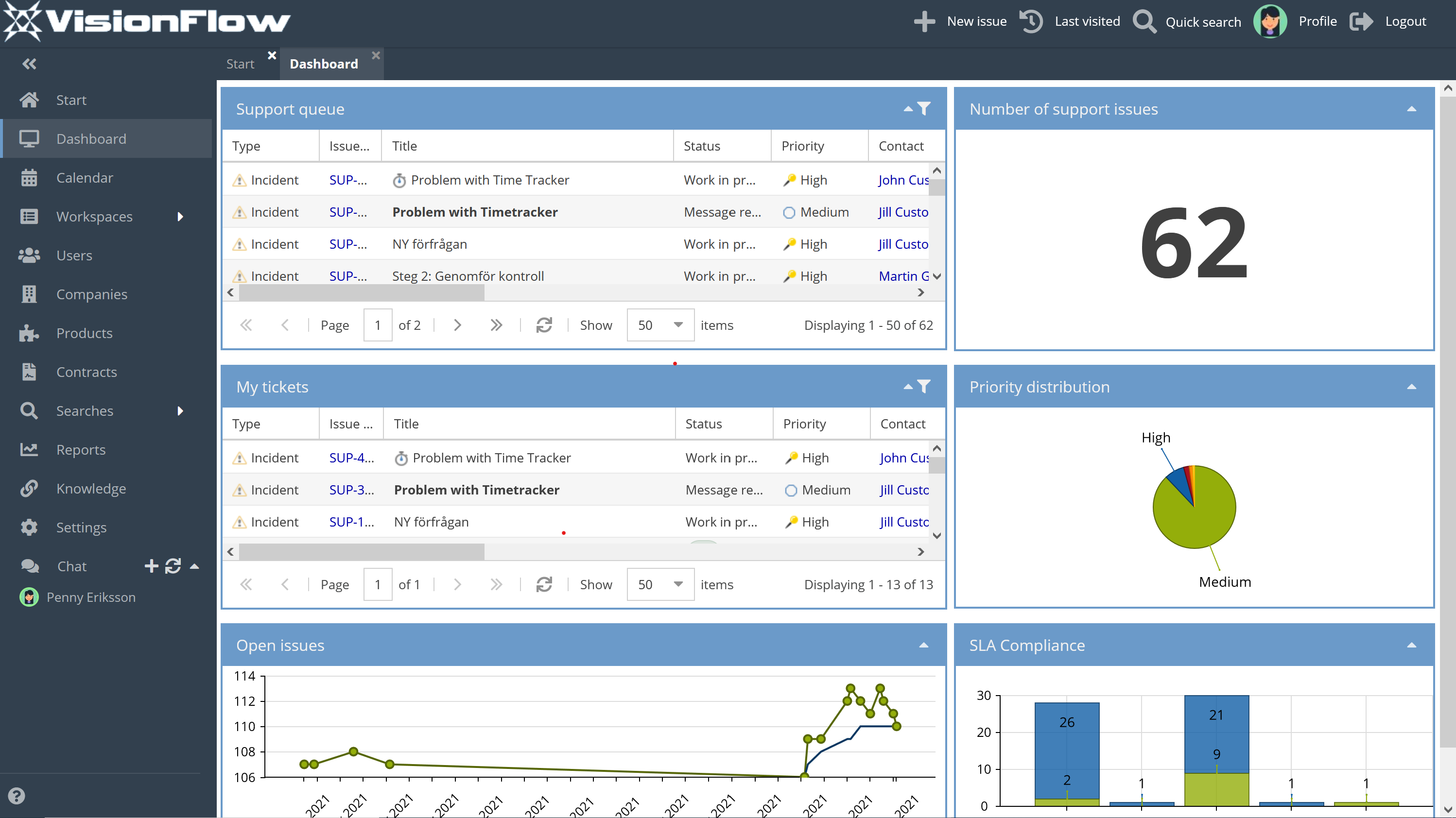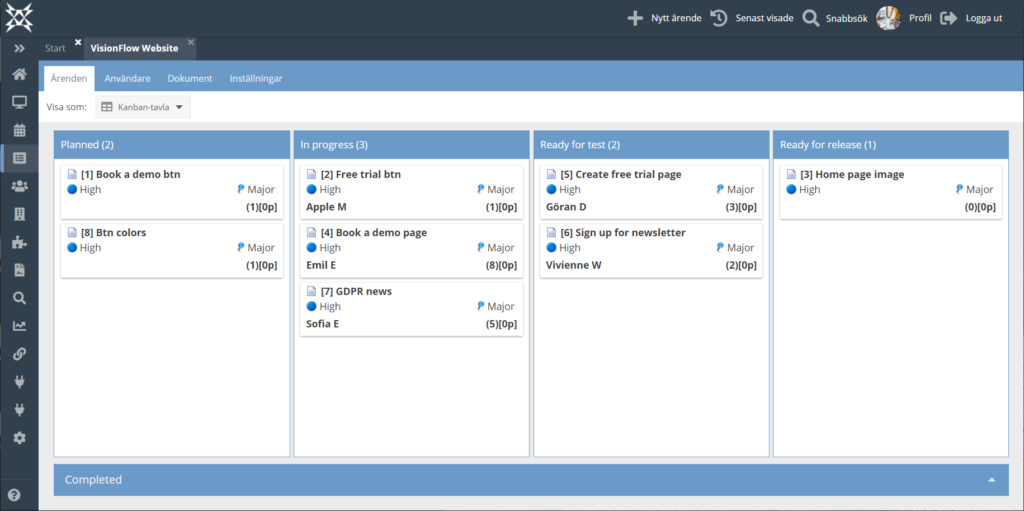 Project management for software companies
Project tracking and online collaboration: VisionFlow helps you to be able to work without limits! Plan, run and scale up your optimal workflow on a unified platform. All cases are easily handled in your team and with end users, collecting hours worked with timers or timesheets. VisionFlow helps you to track cases and issues together. See all your cases/projects as Gantt charts, and create reports.
Reports for software companies
Create valuable reports with the data contained in VisionFlow. You can use the pre-installed templates or create your own. You can share the reports with project managers/team leaders or customers in VisionFlow to get an overview and keep track of the actions and progress that are taking place.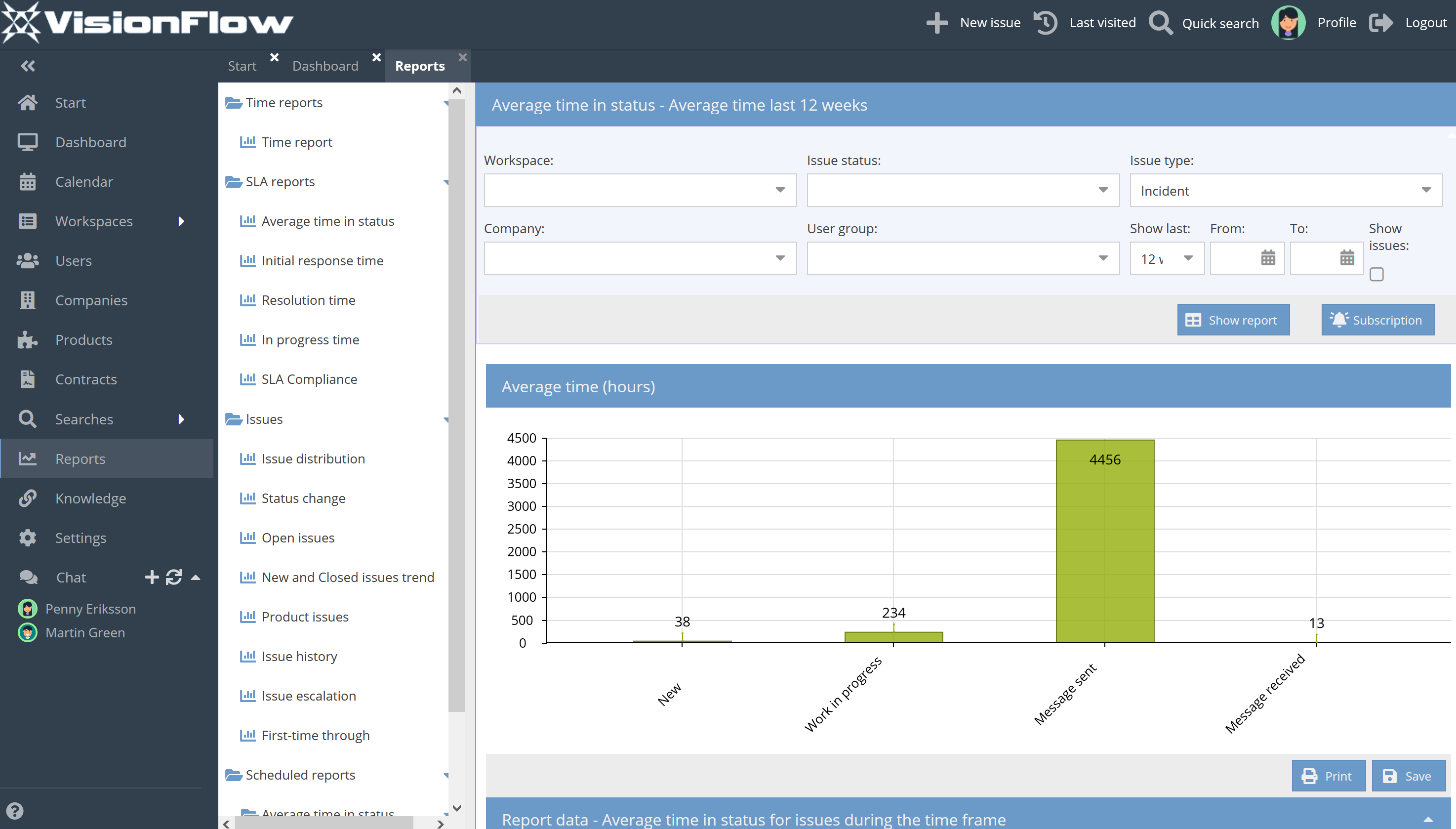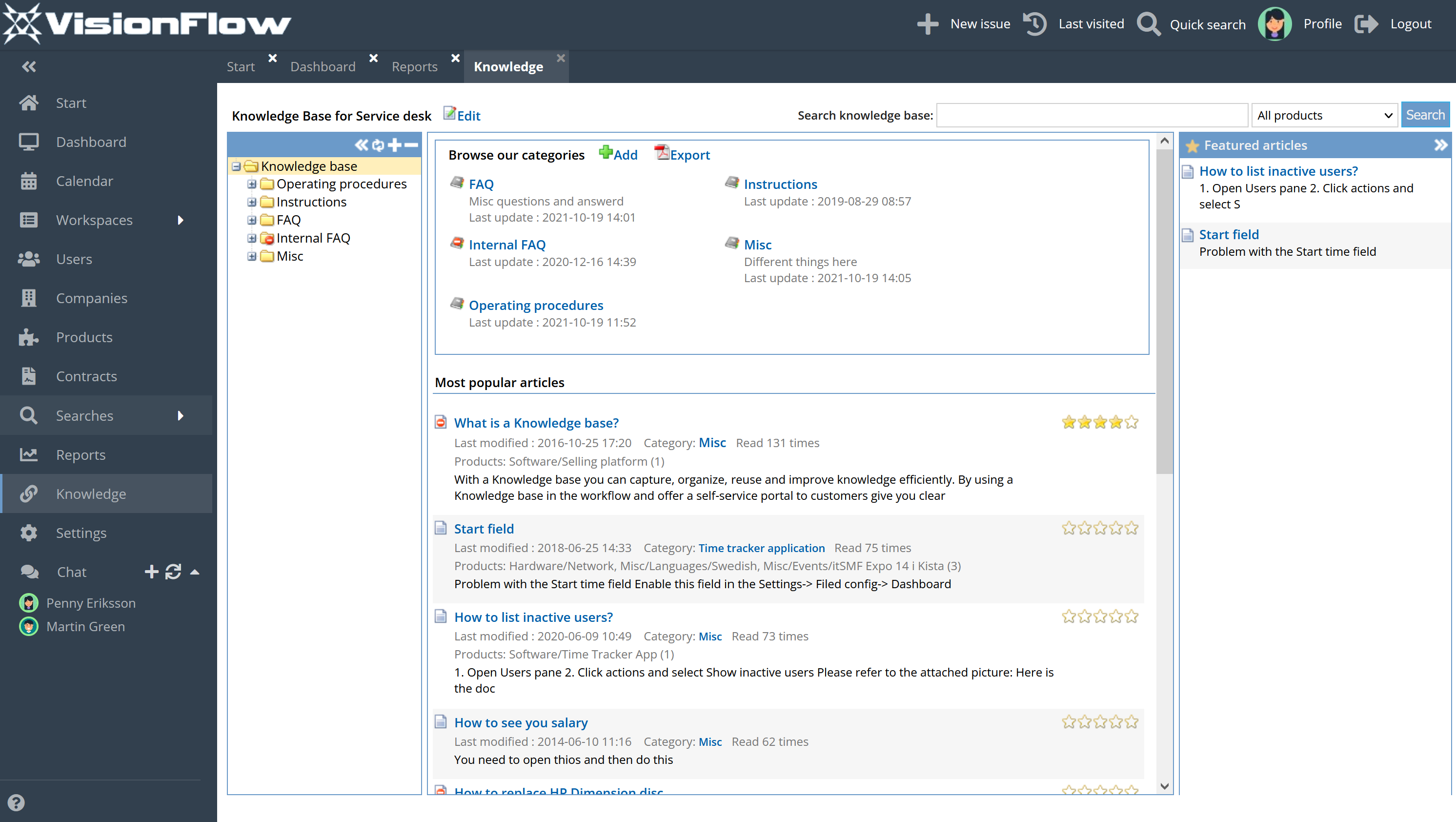 Knowledge base for software companies
Make it easy for your support and users to find already documented information. With a knowledge base, support becomes less dependent on people and everyone can relieve and share knowledge between each other.
Get an overview of all cases and your support process through the dashboard
Create a shared dashboard for visualizing all cases for a quick overview of how the work is progressing. Decide  which data is important for you to include on your dashboard. All users also have a personal dashboard where they can get a more specific overview of their own work and what cases they have been assigned. Our dashboards are customizable with drag and drop widgets.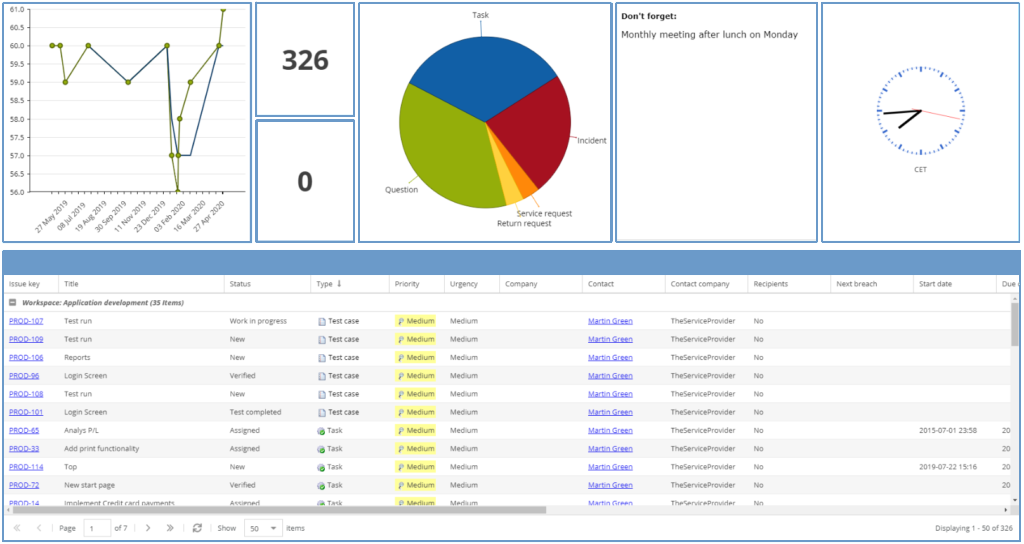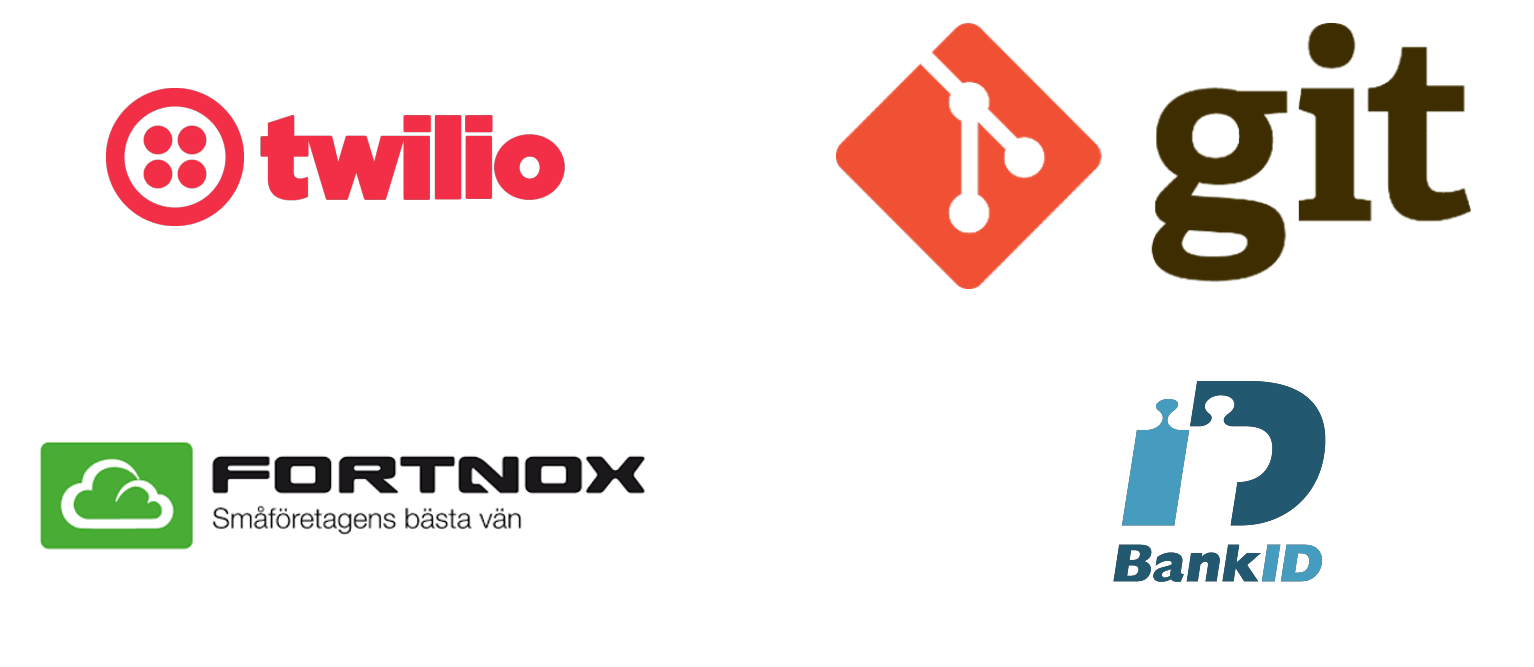 Integrations with VisionFlow
We believe in costumizing to the customer's needs and implement new integrations on an ongoing basis.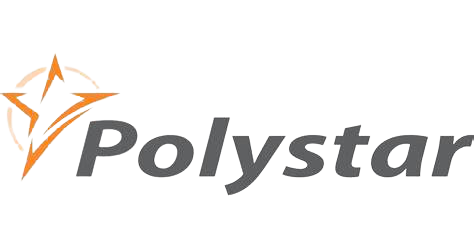 "The traceability in VisionFlow is very good, we get a clear and detailed picture of how customer flows are linked from quotation to delivery projects and development. […] The system is highly critical to our business."
Erik Sandström, Senior System Specialist at Polystar
Do you want to get started today?