Manage your issues easily with VisionFlow.
Companies need to handle issues daily, some scheduled and others unplanned. VisionFlow is a flexible software system that helps you handle, organize and communicate issues efficiently, so that the workflows within the organization flow smoothly.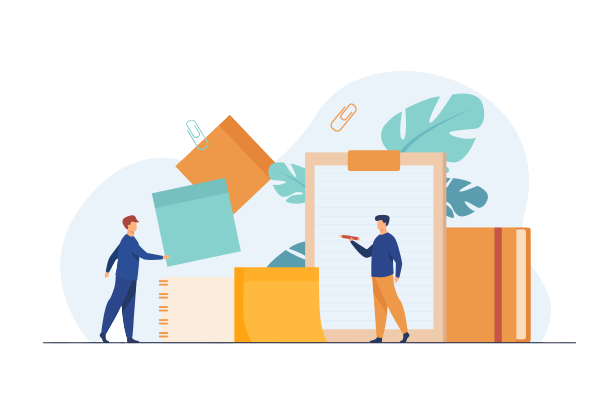 Smooth workflows throughout the organization
In VisionFlow, you keep track of your issues in all situations. Issues can change owners, teams and status, and at the same time be easy to follow in the system. This promotes communication within the organization and provides a smooth workflow.
Issues are created directly in VisionFlow
An incoming email will directly create an issue in VisionFlow. The issues are configured so that the information you think is important is registered on the case and that the case ends up with the right person or team.
Support issues, bugs, requirements, enhancement requests and more
With VisionFlow you can handle all types of issues: support issues, bugs, requirements, improvement requests and much more. You set up your case types with the information that is important for your work.
Adapt the system to your specific organization
It is easy to adapt the system to your particular company. You can, for example, have different issue types and your own terminology. It is easy to configure so that an incoming email ends up as a matter in VisionFlow.
Features for issue management
Customized searches
Set up your own, more complex, searches based on the specific information you need. You can save these searches for later use.
Contracts
Create a database of all your contracts. You can, for example, create contracts mapped to specific services or products.
Helpdesk
Never miss an incoming issue. Set up a support center and an email integration to facilitate your helpdesk.
Sub-issues
Divide a large task into several sub-tasks, configure as you want and see for example the time spent on sub-tasks as a total on the main issue.
Incident management
Handle incidents quickly by ensuring the incident is assigned to the appropriate team or person. Keep track of how the work progresses.
Knowledge base
Allow your users to browse through your documentation in the Knowledge base, while still keeping internal documents private.
SLA management
Ensure you are delivering service as per your set up SLAs. Such as responding whitin 2 days, or solving incidents within 24 hours.
Email integration
The email integration makes it possible for you to configure a project to create, and add details to, tasks based on incoming emails.
Integrations
We offer several integrations such as Fortnox, Twilio, Web Service API (in/out), Nagios and chat/IM using XMPP. We welcome your suggestions!
Customizable
There are several available customizations to make the system fit your organization and process(es). Terminology, statuses and more.
Support
In the issue view you'll find related articles and issues.  These will help you identify a solution based on previous solutions to similar issues.
Service catalogue
Set up a service catalogue where your customers can pick and choose from your available services and products. Quick and easy for everyone.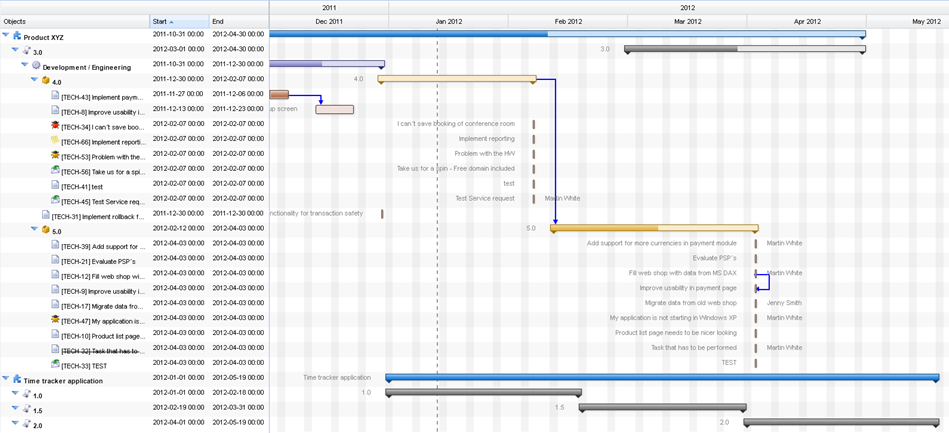 You can easily choose different ways to visualize your issues. For example, use a simple table view – Gantt, Kanban or calendar view. Use the filtering functionality and see the information you are looking for easily, or group the information and export it in the format that suits you best.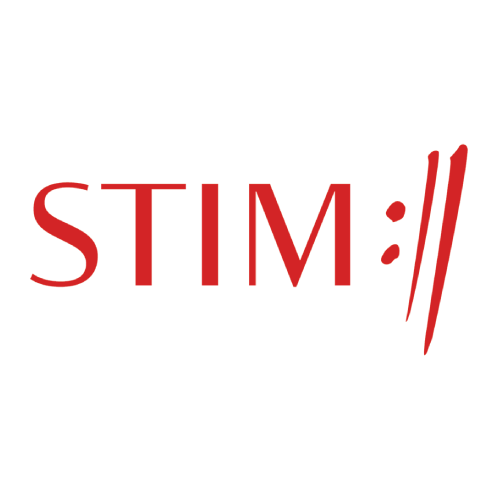 "Traceability is the best, we can follow all our cases regardless of owner and status."
Robert Gehring, Head of member, publishing and customer service at STIM
Organize VisionFlow as it suits you
Other solutions in VisionFlow that may be of interest to you
Do you want to get started today?