More efficient employees and more satisfied customers
With VisionFlow's broad and flexible software suite, you can handle all types of processes, issues, customers and contacts in one place. Collaborating and sharing information will never be easier!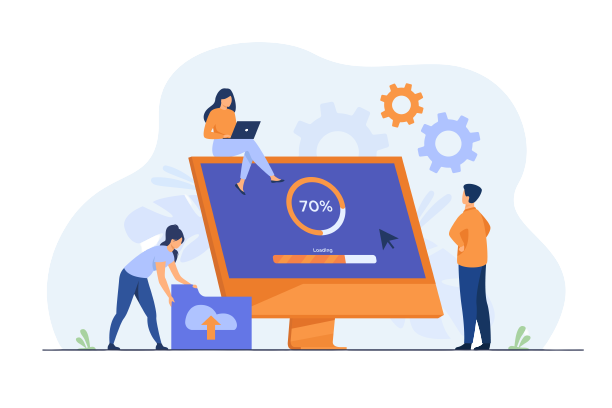 What is ITSM?
ITSM stands for 'Information Technology Service Management'. It is a strategic methodology and framework used to effectively manage and deliver IT services within an organization.
ITSM aims to improve the quality, availability and efficiency of the IT services provided by applying various processes, methods and tools. It involves managing the entire lifecycle of IT services, including planning, design, implementation, operation, and continuous improvement.
An example of known ITSM frameworks includes ITIL (Information Technology Infrastructure Library) This type of framework provides guidelines and best practices for various aspects of IT service management, such as incident management, problem management, change management, service desk support and more.
By applying ITSM principles, organizations can optimize their IT services and support their business objectives by increasing efficiency, reducing risk, and improving the user experience of IT services.
Streamline processes with VisionFlow
Centralized Services
VisionFlow is a platform that brings all services and processes together, giving you a complete overview and easy-to-access structure to better manage all types of cases.
CMDB
VisionFlow is integrated with a powerful Configuration Management Database that links all information about your assets for easy management and tracking. So employees can streamline their own processes
Total traceability
Never miss an email, text message or other type of communication by having full traceability from the time the customer first contacted you to the feedback after closing the case.
Agile methodology
VisionFlow facilitates ITSM by using agile methods to enable you to quickly adapt to changes and deliver high quality services in a short time. With agile methods, you can increase productivity, quality and customer satisfaction.
Customize the system to your organization
It is easy to customize the system for your company. For example, you can have different case types and your own terminology. It is easy to configure so that an incoming email ends up as a case in VisionFlow.
Automated processes
Automating your routine tasks and creating reminders to improve efficiency and provide customers with quick responses without the risk of something falling through the cracks. You can easily feedback to customers with pre-set responses and define escalation processes if deadlines are not met.
All customer interactions in one system
All forms of customer interactions are managed in a central location regardless of the context in which the dialog is initiated. All incoming customer contact is collected in one system so you can easily keep track of all interactions.
Comprehensive knowledge base
VisionFlow is also equipped with an extensive knowledge base where customers can find valuable information in the form of detailed solution articles and other tools. This helps to reduce the number of cases and thus the need to contact customer support.
Access to valuable statistics
With VisionFlow's case management, you can measure how your team handles your company's customer cases. Set your own criteria to identify areas of improvement and use insights from different measurements to make strategic decisions.
Visionflow offers a complete solution for managing all your IT services in a smooth and efficient way. With VisionFlow, you get a centralized platform for your services, giving you a comprehensive overview of all processes and resources. By adopting agile methods, your organization becomes more adaptable and capable of meeting rapidly changing market demands. With VisionFlow, you will be able to deliver faster, more efficient and cost-effective services. A happy and engaged workforce is the key to success, and with our solution you will improve the employee experience through powerful task management and problem solving tools.
Full control with VisionFlow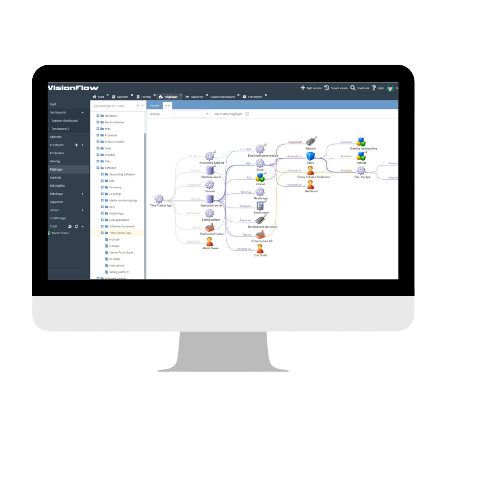 The key to effective ITSM
VisionFlow is a system that helps build bridges between teams, departments, customers, and partners. Among other things, through effective knowledge management, all information is both easily accessible and searchable.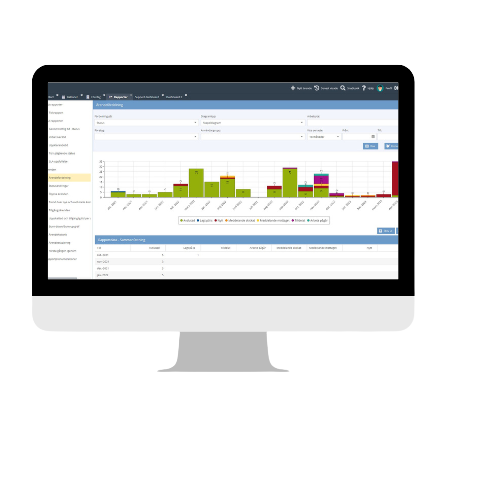 Automated workflows
Automate your workflows to achieve more efficiency throughout your company with VisionFlow. The system allows you to easily set up processes that are clear and easy to follow, while providing total traceability.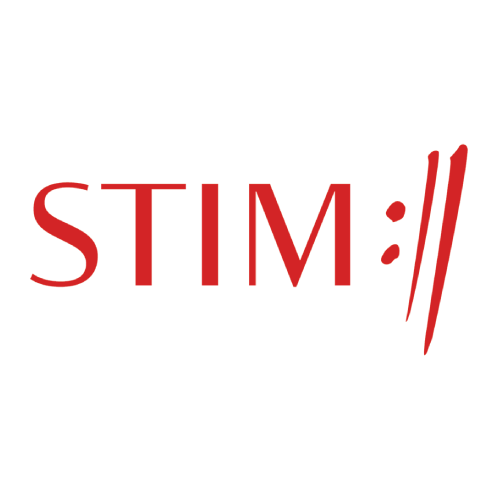 "Support users today have higher demands on transparency, they want to know what happens to their cases. […] VisionFlow meets our requirements and more."
Robert Gehring, Head of Member, Publishing and Costumer Service at STIM 
Features for service management
VisionFlow is a scalable system that adapts to the needs of your organization. VisionFlow has many features that together form the optimal business system. Below are some of our features that we can also recommend for a smooth and efficient service management system.
Configuration graph
With the configuration graph you get a visualization of the relationship between any configuration item and other objects in the system.
Knowledge base
Allow your users to browse through your documentation in the Knowledge base, while still keeping internal documents private.
SLA management
Ensure you are delivering service as per your set up SLAs. Such as responding within 2days, or solving incidents within 24 hours.
Email integration
The email integration makes it possible for you to configure a project to create and add details to tasks based on incoming emails.
Issue management
Subscribe to issue events, use tags, change owner and/or department, private and public communication – all in one view.
Issue planning
Set up recurring issues and meetings. Add contract due dates and reminders to ensure no task is forgotten or not handled on time.
Service catalogue
Set up a service catalogue where your customers can pick and choose from your available service and products. Quick and easy for everyone.
Dashboard
The customizable dashboard will be your landing page when you log on. Here you'll get a complete overview and be able to organize you tasks.
Incident management
Handle incidents quickly by ensuring the incident is assigned to the appropriate team or person. Keep track of how the work progresses.
Asset inventory
With a powerful CMDB you'll be able to structure and keep track of all your products, services, documents and assets.
Multi channel communication
Issues in VisionFlow can be created from incoming emails, sms, forms on a website, phone or manually.
Problem management with KEDB
Get a better overview of your known errors. You can easily run reports or use the filtering functionality.
Set up VisionFlow as it suits you
Other solutions in VisionFlow that may be of interest to you
Do you want to get started today?