Create a
powerful CMDB with VisionFlow
With VisionFlow you can build a complete database with all inventory of your products, hardware and / or software. Link assets to issues, problems and changes as well as agreements and suppliers. You get a powerful Configuration Management Data Base (CMDB) that can be connected to most tools for scanning, importing and collecting data.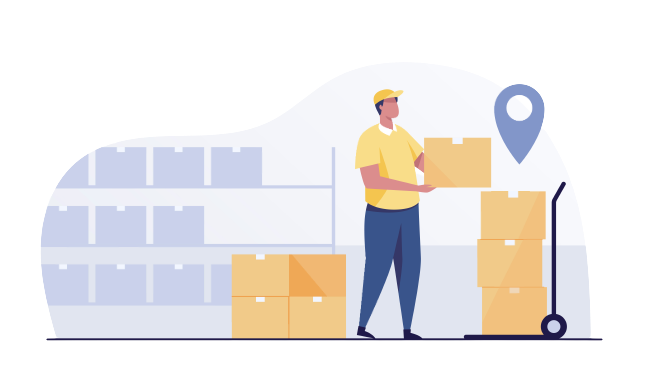 Perspicuous inventory register
With VisionFlow you get a system that handles all types of equipment within your organization. The inventory register or CMDB is easy to administer and can grow according to your needs. Everything becomes clear!
Build a database with all inventory of your products
The product tree is a database that contains all your products, applications and assets that provide a good and clear overview and navigation of your products.
Define, categorize and manage information
With the help of a product tree, you can define, categorize and manage information about your services, components, products, configuration objects (CI) and other assets in your organization.
Configure a terminology that suits your organization
Do you use a different terminology than the one normally used for inventory management? No problem. You can easily change the terminology to suit your organization and make the work easier.
Features for asset inventory
Export
Export all the data you want from CMDB to a number of different formats such as .xls, .csv, .xml or .rtf. Export all fields or just a few.
Project customization
You can map products and services to specific projects to ensure only these projects will have access to the data.
SLA management
Ensure you are delivering service as per your set up SLAs. Such as responding within 2 days, or solving incidents within 24 hours.
Email integration
The email integration makes it possible for you to configure a project to create and add details to tasks based on incoming emails.
Issue management
Subscribe to issue events, use tags, change owner and/or department, private and public communication – all this and more in one view.
Knowledge base
Allow your users to browse your documentation in the Knowledge base, while still keeping internal documents private.
Service catalogue
Set up a service catalogue where your customers can pick and choose from your available services and products. Quick and easy for everyone.
Import
You can import your pre-existing product and/or service data into the CMDB. Simply import, for example, an .xls file.

Status
Assign relevant statuses to your products and services. Later you can filtrate on these statuses when you need an overview.
Asset management
With a powerful CMDB you'll be able to structure and keep track of all your products, services, documents and assets.
Multi channel communication
Issues in VisionFlow can be created from incoming emails, sms, forms on a website, phone or manually.
Porblem management with KEDB
Get a better overview of your known errors. You can easily run reports or use the filtering functionality.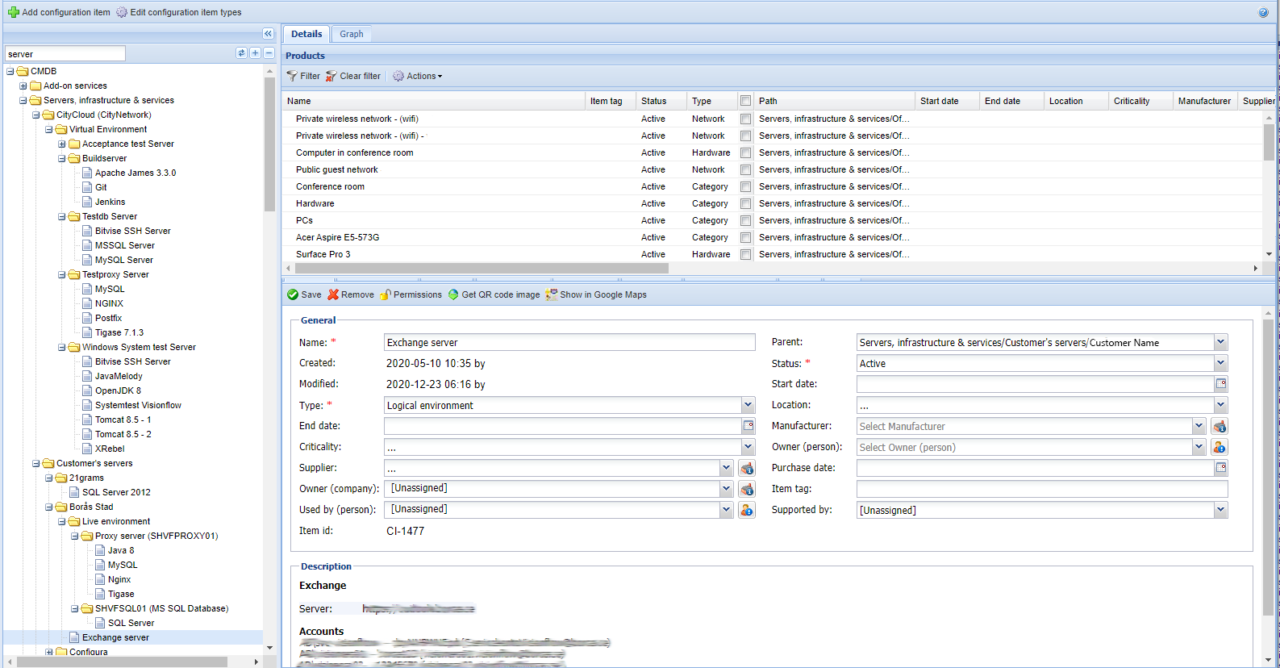 The product tree contains all the connections
In VisionFlow, the register easily visualizes in a searchable product tree. The information about each device is structured in a tab system that makes it easy to distinguish between information of a different nature. You can easily link products and assets to issues, documents, contracts, Knowledgebase articles, users and various templates already defined in the system and used elsewhere. No manual duplication with VisionFlow.

"The best feature of VisionFlow is the directory that is central to us in our business."
Henrik Karlsson, System Owner for VisionFlow on Wexnet 
Organize VisionFlow as it suits you
Other solutions in VisionFlow that may be of interest to you
Do you want to get started today?