Complete your projects with VisionFlow
Gather all projects in one place. All data and all documents, activities and members will be clearly organized and available to the project team anytime and anywhere.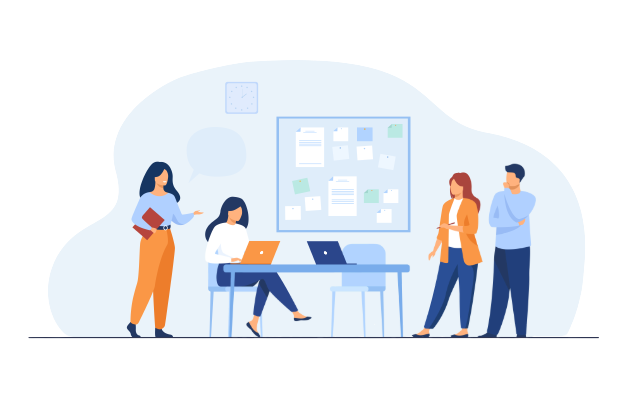 VisionFlowa's system makes it easy to plan and manage your company's projects With smartboards, internal communication is streamlined and detailed financial overviews give you full control over revenues, costs, and results in real-time.
Once the project is completed, you can review and evaluate KPIs using the powerful analysis and reporting tool.
Managing projects with VisionFlow
Gather all the projects in one place
With VisionFlow, you get smooth workflows that prevent bottlenecks by gathering all information in one place. To make it easier to complete projects on time, reduce costs, and get satisfied customers.
Work flexibly
With visionFlow, you can work efficiently and flexibly – you have access to all your projects anytime, anywhere and can assign tasks and define responsibilities seamlessly.
Manage the whole project
You can easily manage the entire project lifecycle from planning, and implementation to follow-up in VisionFlow. Let the project overviews in VisionFlow help you get to the finish line without delay.
Statistical reports
With VisionFlow you can manage all types of tickets: support issues, bugs, requirements, improvement requests – and much more. You set up your ticket types with the information that is important for your work.
Knowledge base
VisionFlow is also equipped with an extensive knowledge base where customers can find valuable information in the form of detailed solution articles and other tools. .
Gain full control
Having everything in the same system makes it easy to keep track of resources, time, and costs. It also helps to make quick decisions without time-consuming discussions, delayed meetings, and lost emails.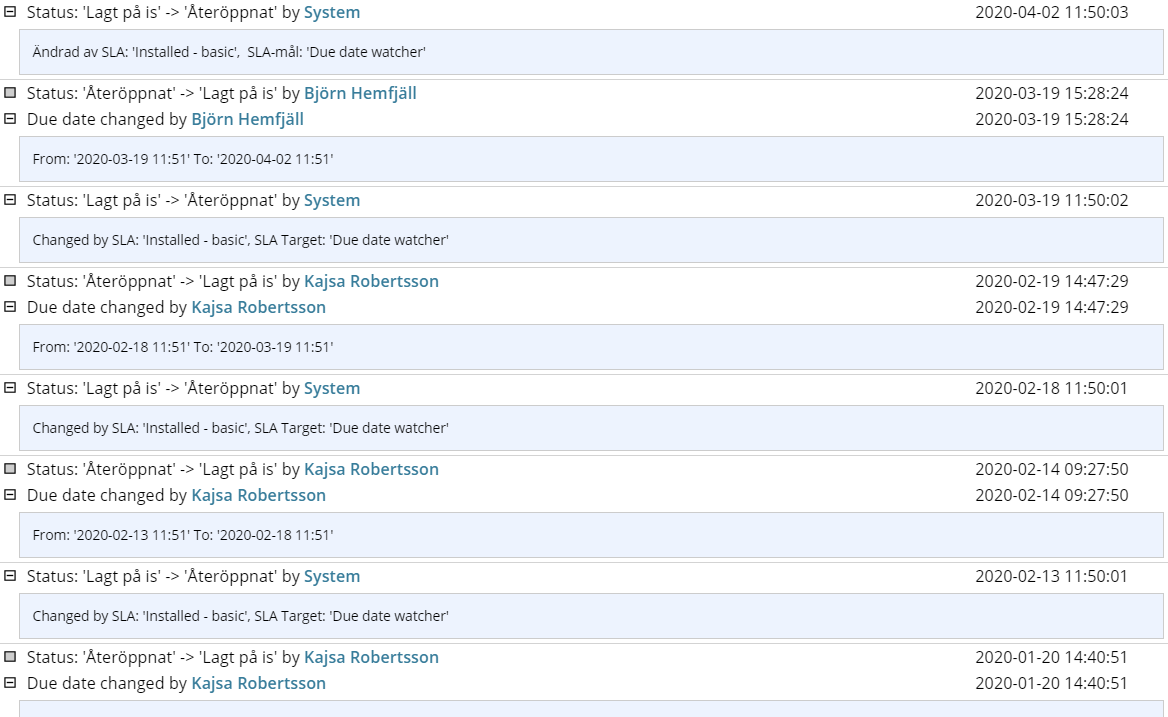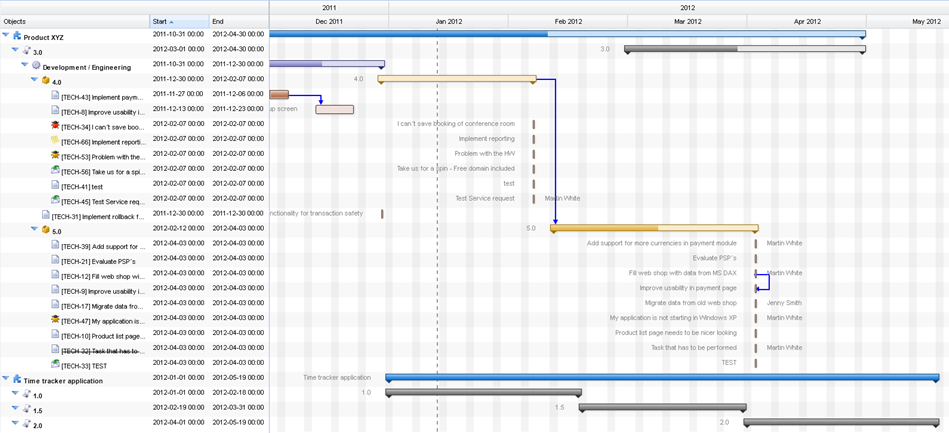 Let the different views help you
You can visualize and structure projects in VisionFlow in several different ways to best suit you.
Filter the calendar view of people, contracts, errands and much more to locate resources and bottlenecks early.
Get more out of your project management
Planning board
Use the planning board to assist you in planning your tasks. It makes it easy planning sprints, ranking tasks and making time estimates.
Knowledge base
Allow your users to browse through your documentation in the Knowledge base, while still keeping internal documents private.
SLA management
Ensure you are delivering service as per your set up SLAs. Such as responding withing 2 days, or solving incidents within 24 hours.
Email integration
The email integration makes it possible for you to configure a project to create and add details to tasks based on incoming emails.
Issue management
Subscribe to issue events, use tags, change owner and/or deparment, private and public communication – all in one view.
Calendar view
The calendar view will give you an overview of the upcoming tasks, sprints, todos and important dates to keep track of.
Permissions
Set up permissions so only the right people have access to your projects. You can also adjust these so some will have read only access.
Dashboard
The customizable dashboard will be your landing page when you log on. Here you'll get a complete overview and be able to organize your tasks.
Available resources
Week by week overview of available user resources and availability. This feature will make resource planning feel simple.
Project templates
If you often work in new projects, but like to keep the setup and configuration between projects, templates will make this easy for you.
Methodologies
VisionFlow supports several popular project methodologies such as Agile, Lean and PMBOK. The system is customizable to your specific needs.
Summary view
With the project summary view you'll get a detailed summary of your project. Visualization of your choice – lists, tables or diagrams.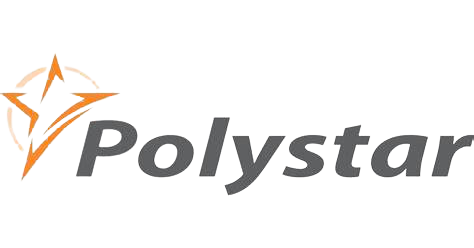 "We get reliable financial control that we are fully dependent on. The system is highly critical to our business."
Erik Sandström, Senior System Specialist at Polystar
Set up VisionFlow as it suits you
Other solutions in VisionFlow that may be of interest to you
Issue Tracking
Manage, organize and communicate matters efficiently
Product Development
Bring the entire organization together for faster and easier communication
Inventory Management
Build a complete database with all inventory and link these to issues and much more
Do you want to get started today?